New WHSmith chief executive Steve Clarke has challenged critics of the retailer's strategy arguing that the numbers speak for themselves.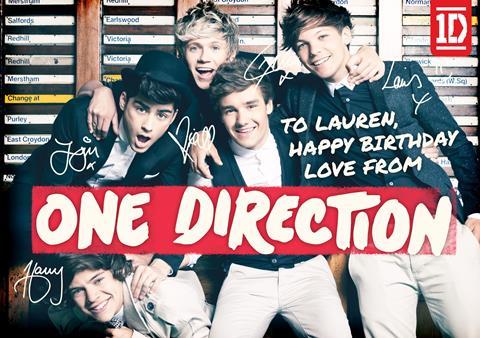 Clarke, who took over from Kate Swann this year and was part of her team when the strategy was set out, said: "We have grown our profit every year for the past eight years, so we will just let the numbers speak for themselves."
Clarke, who today revealed WHSmith delivered full-year profit ahead of expectations increasing 6% to £108m in the year to August 31, is to continue the retailer's strategy of cost cutting and generating cash. The profits have risen despite falling sales.
Some critics have argued that cost cutting and falling sales is not sustainable and WHSmith should find a new strategy going forward.
In the year, WHSmith reported total sales dropped 5% from £1.24bn to £1.19bn and like-for-likes also fell 5%. Group profit from trading opeations was up 4% to £122m.
The travel stores recorded trading profit up 5% to £66m on flat sales, while like-for-likes fell 4%. High street stores delivered a 4% increase in trading profit to £56m as total sales slumped 7% and like-for-likes dropped 6%.
WHSmith revealed that gross margin had improved 180 basis points and it has net cash of £31m. It added that the "strong" performance will mean a final proposed dividend up 15% to 21.3p and a further £50m share buyback following one last year.
WHSmith said it has increased its target cost savings to £22m in the next three years. Clarke said the cost savings have come from across the business, primarily from its investment in technology and "non-customer facing" areas.
In the year WHSmith opened 30 new travel stores in the UK, including two Funky Pigeon and two Zoodle stores, taking the UK travel estate to 579. The retailer made "good progress" with its international travel stores, securing 40 shops in the year, bringing the total overseas estate to 141 shops with 47 yet to open.
The retailer has also launched personalised gifting on Funky Pigeon which it will push for Christmas. Clarke said: "From today shoppers can buy gifts such as calendars with a personalised message from One Direction where the recipient is placed in between Harry and Niall."
Clarke added that in the UK it has partnered with M&S Simply Food and convenience food supplier Musgrave, which owns Londis and Budgens, to strengthen its travel offer.
It has also renewed its contract with the Post Office to operate the existing 82 Post Office branches in its stores for a further five years.
WHSmith has also bought the ModelZone brand out of administration, which it will use in a similar way to the GadgetShop brand. It also owns the Past Times brand.
Clarke said the business is "planning cautiously" as consumers' disposable income remains under pressure, but he will continue to invest in all parts of the business.