Waterstones is on track to deliver a second consecutive year of profits as its turnaround continues, boss James Daunt has revealed.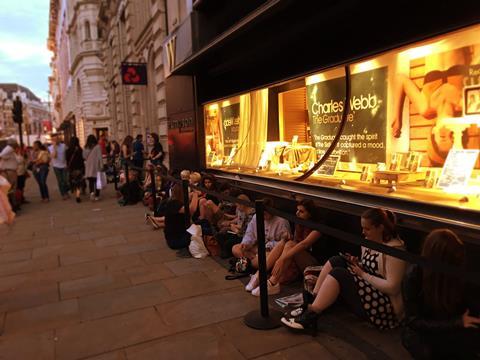 Daunt, who has been at the helm of the bookseller since 2011, told Retail Week the business has benefited from being run more efficiently.
"We have less people, but are investing in training and development," he said.
Waterstones, which is owned by Russian billionaire Alexander Mamut's A&NN Capital Fund Management, recorded its first profit in five years in the year to April 2016, accounts filed at Companies House this week revealed.
Pre-tax profits came in at £12.9m compared with a £0.9m loss the prior year. Total sales hit £394.7m, up from £378m.
Saved by Daunt
The chain has been brought back from the brink by Daunt, since it was sold by HMV in 2011. He has cut costs, which saw thousands of staff lose their jobs.
Daunt said it is on track to remain in the black this financial year, helped by a strong Christmas. Like-for-like sales over December rose 4.7%.
Waterstones has been helped by the revival in physical book sales and changing its product mix to focus less on low-margin academic books and more specialised fiction, Daunt said.
It has also seen an uptick in the sale of higher-margin educational children's books.
And it has benefited from selling more items such as stationery, notebooks and cards, Daunt said.
Last June, Daunt warned in a stark email to staff that Brexit could bring more job losses at the retailer. He added this week: "I'm still concerned about what Brexit will do to the economy."