The Tour de France boosted footfall and sales at cycling retailers as it pedalled through Yorkshire and London in the last week.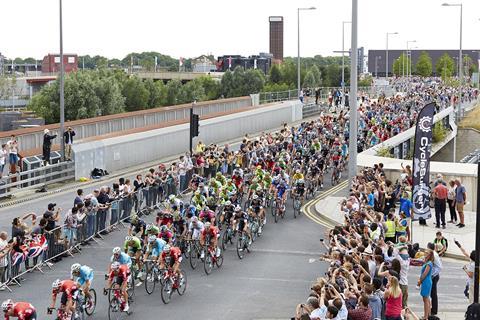 The event kicked off in Yorkshire on Saturday July 5, as cyclists followed the route through East London on Monday.
Etailer Wiggle said it had experienced record UK sales growth since the start of the cycling season. It added that during the past week sales across the Castelli and Assos cycling clothing brands were up, after customers took inspiration from the Tour de France competitors.
Evans Cycles revealed that sales of Tour de France merchandise were up 350% against last year.
Experian said the Tour de France boosted Sunday footfall across retail destinations on the cyclists' route. On the day, footfall across north-east England jumped 6.9%, north-west England footfall surged 10.5% and Yorkshire and Humber footfall advanced 9.9%.
Trinity Leeds shopping centre recorded a 25% footfall increase on the Saturday.
Meanwhile, shoppers at Westfield Stratford City were able to cheer on the cyclists as they rode past en route to Belgium.