As the high street continues to struggle, stores up and down the country close every day and retailers launch CVAs, one retail boss maintains 'there's never been a better time to open stores'
Since the City turned its nose up at The Works' pre-close update last week, marking its shares down by nearly 20%, it may come as a surprise that chief executive Kevin Keaney is so optimistic when speaking about his store portfolio.
But as The Works celebrates opening its 500th store in Winchester, Keaney tells Retail Week how he plans to stay on track to open 1,000 stores despite volatile market conditions.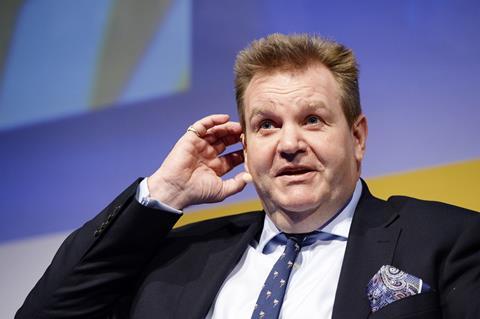 The value retailer's pre-close statement cautioned that adjusted profit before tax would be around the "lower end of current market expectations", despite revenue increasing 13.2% year on year and like-for-like sales up 3% for the 52 weeks to April 28.
After delivering record-breaking Christmas sales for the eighth year in a row, Keaney says "trading has been difficult" coming out of the golden quarter, but he remains confident that "profits will grow" this year.
"It has been well documented that there's been record levels of low consumer confidence and customer uncertainty, particularly around Brexit," Keaney says.
"I don't think any retailer has been immune to that and there have been a number of weather events."
The unusually hot Easter meant fewer of The Works' customers shopped over the crucial holiday period and that, paired with a lack of 'mega-trends' such as toy slime, have contributed to Keaney's caution.
But The Works' bosses remain "massive believers in bricks and mortar" and continue to push forward with plans to open 50 stores a year with an end goal of 1,000.
Believing in stores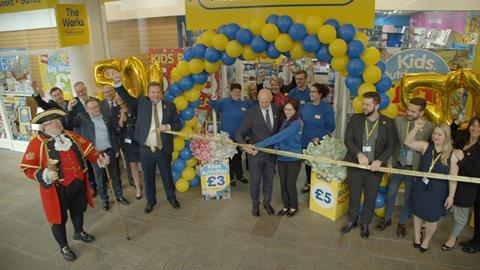 "I can honestly say there's never been a better time to open stores," Keaney says.
"The property deals that are available to us and any retailers expanding at the moment are way different from what they were in the past."
While retailers such as Debenhams, Topshop and Select will view CVAs as a disappointing necessity to stay afloat, Keaney and his team see them as opportunities.
"Every time we hear about a CVA, for me it's an opportunity because it means there will potentially be some great locations available at a price that would have been unaffordable to us previously," he says.
With an average lease length of just over two years and average store size of 1,800 sq ft, The Works' estate is "nimble and flexible" and allows it to get in and out of properties when necessary.
Alongside snapping up other retailers' units lost through CVAs, when choosing new locations Keaney wants big footfall drivers.
"The old town anchors that used to be the drivers of footfall have evolved," Keaney says. "Now it's retailers like Primark who are helping change reasons for going [into town].
"If you want to buy from Primark, you've got to come into a store and do it, so it's great to be alongside them."
Towns and trends
Keaney has a "target-town list and scientific model" to help forecast how much a store will make in a certain location. That, mixed with an eye for a rental deal, is what makes him confident the value toys and books retailer will "make good profit" out of a store.
"Great retail is part science," Keaney says.
Using Google search data, the retailer is able to determine what will be the next mega-trend as it seeks to stay one step ahead of competitors.
"Customers see us as value, as family-friendly, they see us as a place where you can buy fun products as well as educational ones"

Kevin Keaney, The Works
Spinnerooz, Ryan's World and Cradlerz are all toys boosting sales this year, along with what Keaney calls "as-seen-on-screen trends" such as Game of Thrones and Harry Potter merchandise.
Sales at The Works last year were bolstered by its click-and-collect service, which generated 30-40% of sales and nearly half a million extra visitors to its stores.
Own-label products represented around 30% of turnover and more art-and-craft materials, jigsaw puzzles and stationery are in the pipeline.
"Our-own label strategy is important to us for two reasons," Keaney says.
"One, it's value all year round, and two, with the cost headwinds that every retailer is facing, we need to be growing our margins and at The Works we need to grow our margins without increasing our prices."
During the next financial year its forecast that like for likes are expected to be around the 2% mark and profit before tax is expected to be around £8.8m, down from an original expectation of £9.3m, according to broker Peel Hunt.
However, one analyst thinks "investors should very much keep the faith" in The Works' "highly effective business model".
"Customers see us as value, as family-friendly, they see us as a place where you can buy fun products as well as educational ones," Keaney says.
With its 'Aladdin's cave' proposition, he is confident shoppers will continue to like what The Works offers.