Former Baywatch star David Hasselhoff proved he would literally turn up to the opening of an envelope on Tuesday night when he attended the launch of Celebrity Fastcard, which is set to launch in Clintons next week.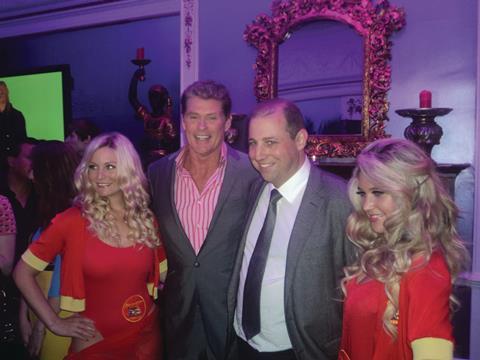 New boss of the greetings card retailer Darcy Willson-Rymer was happy to pose alongside The Hoff and his bevy of Baywatch babes.
Perhaps Willson-Rymer has found what he needs to resuscitate Clintons.