The Entertainer has hailed a "strong sales performance" over Christmas with 2.6% like-for-like sales growth year-on-year.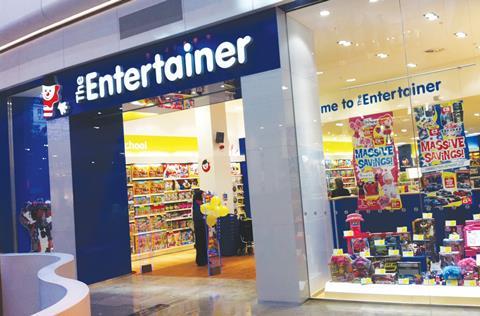 The toy specialist notched up a 13.5% total sales increase in the five weeks to December 31, and said online sales rocketed 31.7%.
The Entertainer's click-and-collect service also grew 25%.
Its biggest trading day during the period was December 23 as last-minute shoppers visited The Entertainer's 131 stores and website.
Founder and managing director Gary Grant said: "Considering the increase in promotional pressure in the toy category and the later start to the consumer buying period, we're delighted with this result."
He said 2016 was a "great year" for The Entertainer, which included 15 new store openings in the UK, further investment in TV advertising and its launch into Cyprus.
Grant told Retail Week earlier this year that the uncertainty following the Brexit vote and depreciation of the pound has put additional strain on retailers.