The Entertainer is eyeing overseas expansion after it revealed a surge in full-year profits and expansion of its online offer.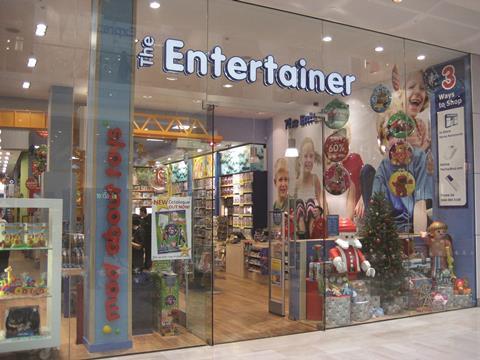 The Entertainer managing director Gary Grant said that he has put a task force in place to "look at all options" for an overseas launch, but declined to comment further.
In the year to January 28, 2012 the toy specialist posted pre-tax profit up 24.2% to £1.3m, while turnover advanced 16.4% to £82.7m.
Like-for-likes increased 6.4% while EBITDA grew to £3.1m from £2.5m.
Sales momentum has continued in the current financial year, and like-for-likes in the first nine months of the year are up 11%. Total sales rocketed 27% and Grant said he expects this Christmas to be the biggest yet. He has opened two additional temporary warehouses to cope with demand.
Grant said he is pushing for online growth and aims for a 30% uplift through the channel in the current year. Since year-end the retailer has relaunched its website and introduced 30-minute click-and-collect.
It also plans to introduce 90-minute deliveries through fulfilment firm Shutl next year.
"Since year-end we have made substantial investment in the business," said Grant. "We have launched a website to fully integrate and enhance the experience for the customer buying online but also the customer buying in store."
The Entertainer has opened 11 stores of the 15 planned for this year, taking its store count to 78.
Grant said he was "delighted" with the performance of The Entertainer last year. He said the retailer had benefited from a focus on ranging and pricing.