Stationery retailer Blott is ramping up its growth plans as it aims to hit 12 stores and relaunch its website to generate sales of up to £9m by the end of the year.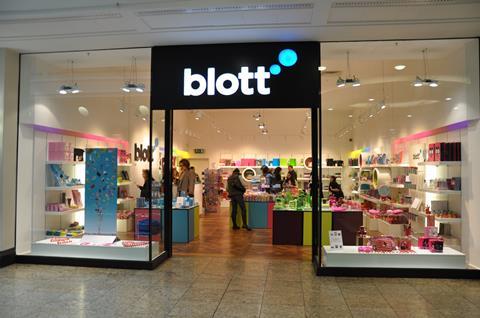 Blott, which secured its seventh new store at Manchester Arndale shopping centre last week, has designs on opening up to 40 UK stores in the next three years.
Blott was founded in 2011 by former Chelsea Football Club commercial managing director Chris Manson.
Manson said Blott wants to "expand significantly" after a "great" customer response to the four new stores he opened last year.
Blott will also relaunch its transactional website to support the rapid growth of the retailer.
Blott designs and manufactures the majority of the products it sells within its stores, with notepads retailing from £4.50 up to £10 for the more luxury-led range.
"It is a great product at affordable prices," Manson adds.
Manson believes its unique designs give the retailer a "key differential" making it competitive in a market dominated by larger brands, such as Paperchase and WHSmith.