Pound shops and supermarkets rely on turning high volumes to keep revenues up, but Southampton has a different high-volume retailer.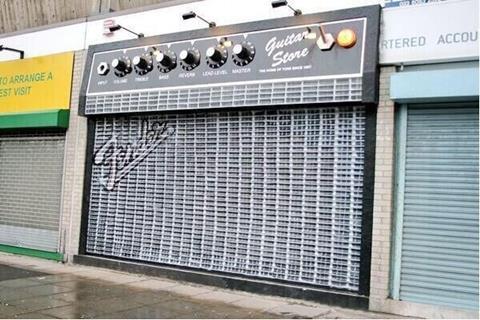 Music specialist The Guitar Store has decorated its electric guitar shop front in the style of a Fender amplifier and its acoustic store front looks similar to a Marshall amp.
How rock 'n' retail.