The Entertainer boss Gary Grant admits the retailer has already ordered the toys it will sell at knock-down prices on this year's Black Friday.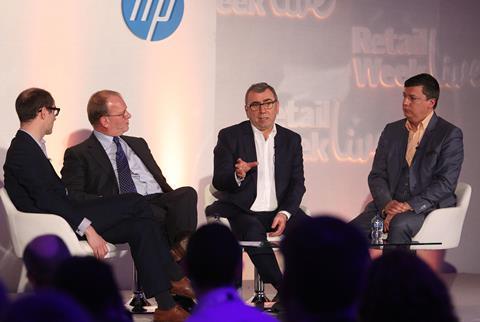 Grant said the goods were being shipped in from the Far East and will form part of its Black Friday Sale, but admitted there would be "a difference in quality" in the products. He added that anyone expecting to receive the same quality of product when purchasing cut-price goods from any retailer on Black Friday was "on another planet".
Grant said: "The discounts right across the piece were selected discounts. We brought a lot of products from the Far East and these were the items that were Black Friday products. We've already ordered the products that will be in our Black Friday promotion this year."
"Most of the products that were on sale in the United States are items that are outsourced and brought in as their Black Friday lines. They might look at orders that would normally only sale 100,000 and say 'we'll order half a million'," he added. "But you are going to see differences in quality. Anybody who thinks they are going to go to the high street and buy genuine items half price is on another planet, unless someone in the supply chain is clearing stock at a loss.
"There will be subtle changes in the product compared with another product that will be more expensive, but they certainly won't be tatty," he said.
'Brand dilutive'
Speaking as part of a panel discussion at Retail Week Live, Grant said he supported Black Friday, calling it "the cheapest initiative we've ever had". But retail guru Richard Hyman claimed that the Black Friday phenomenon was "brand dilutive" and "knee-jerk", claiming that consumers did not enjoy the experience of shopping on the day.
He drew on the experience of shoppers at the Asda store in Wembley and said that media footage of customers fighting over discounted widescreen televisions was "bad PR" for the event.
Hyman also pointed to retailers such as Next which was able to "stand pretty much on their own" without the need to offer goods at knockdown prices on the day.
However, Grant argued: "We served customers with dignity that day. When a customer came in they got exactly the same level of customer service, we still go and talk to them, we bag their good nicely for them – we just had more customers."
House of Fraser's director of online Martin Francis, who was also part of the panel, said that Black Friday "changed the shape of that Sales period" but said retailers "need to plan" for it better this year.
He said that House of Fraser's online sales were up 89% compared to the same day the previous year, adding: "It now owns itself as part of the retail calendar and it's something our customers are demanding."