Iceland warms Scandinavian football fans at the Euros, a Kardashian aims to make a skincare buzz, and Morrisons' terrible Typhoo typo.
Iceland's power of frozen
Iceland boss Malcolm Walker insists the grocer's 'Power of Frozen' campaign is changing the British public's perception of frozen food – and it seems the impact of the marketing drive has now stretched across the Channel.
The grocer has capitalised on Iceland's appearance at football's European Championships by producing scarves to dish out to fans of the Scandinavian nation. After their draw with Cristiano Ronaldo's Portugal in their opening game of the tournament, it seems the Power of Frozen could help fire Iceland into the knockout stages.
The country's grocery namesake will be hoping its adverts can deal a similar winning blow to its big four rivals.
Money and honey pots for the Kardashians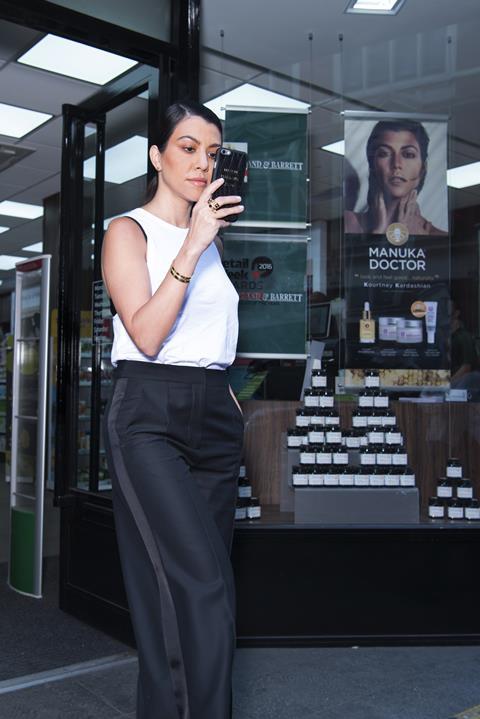 Reality TV star Kourtney Kardashian swopped Melrose Place for Maddox Street with a visit to high-street health and beauty retailer Holland & Barrett.
A key member of the Kardashian Kollective, Kourtney was hoping to create a buzz around Manuka Doctor, a natural beauty range that she is the face of.
The skincare collection is bee-friendly – so let's all breathe a sigh of a relief for that.
This isn't the first time Kourtney has schlepped around British shops, as she and her sisters collaborated on a fashion collection for Lipsy in recent years.
As the Kardashians stay the course for world domination, it remains to be seen if Kourtney will become the honey of the high street.
Shoppers' Brexit divide
If the UK has voted to remain in the EU, it will have been thanks in no small part to Tesco and Asda shoppers, according to a survey.
As Retail Week went to press votes had yet to be cast. But a poll by analysts Verdict found that 43% of Tesco shoppers will vote 'In', compared with 34% who want a Brexit. A good chunk, 15%, were undecided.
At rival Asda it was a similar story with 40% wanting Britain to stay in the EU, while 36% wanted the UK to cut ties with its European cousins.
However, Sainsbury's shoppers were leaning towards a Brexit with 41% wanting to leave the EU, compared with 40% wanting to remain.