Poundworld founder Chris Edwards has ditched talks to rescue the business, pushing more than 5,000 jobs closer to the precipice.
Edwards had been in negotiations with Poundworld administrator Deloitte and claimed that he tabled a "credible" bid to save 186 stores and 3,000 jobs.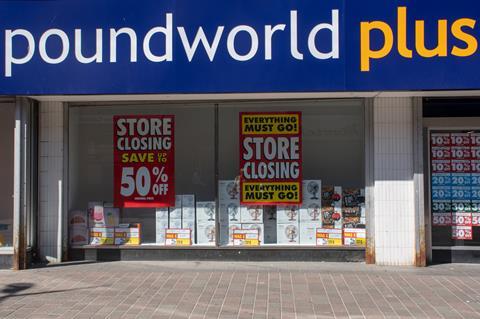 However, he has now pulled out of the running and criticised Deloitte for not giving his offer "the respect it deserves".
Edwards formed Poundworld in 1974 and sold the business to TPG Capital for £150m in 2015.
He told Retail Week in May he was eyeing a move to save the struggling discount chain after TPG put it up for sale.
But it fell into administration the following month after a period of turbulent high street trading amid fierce competition from the likes of B&M and Poundland at the value end of the market.
Edwards had been among the front runners to rescue the retailer but last week he suggested he had only been granted permission to access stock levels and begin talks with bankers Santander "in the last few days", despite contacting Deloitte four weeks ago.
He said the administration process had been handled "badly".
Deloitte insisted it had not received "a credible and acceptable bid with accompanying confirmation of funding".
Edwards hit back today, saying he was "shocked and surprised" his offer was turned down.
He said: "I've made a substantial and credible offer, which is the best offer we can put forward, but in my opinion it hasn't been given the respect it deserves.
"Although it was close to what the administrator wants, we've now had written confirmation that it's not high enough, which I'm shocked and surprised at, considering we were going to save 3,000 jobs."
He added: "You have to consider the moral argument in this and the fact that people's livelihoods are on the line and clearly to some people it appears that doesn't matter. Instead it seems that selling off all the stock and closing the stores is a better option.
"The amount of extra money the administrator is holding out for is a drop in the ocean when you consider how much money will be needed to stabilise the business and replenish stock levels, which is where the real costs will be incurred, and that's why we can't increase our offer."
Edwards said he believed the business was now likely to close "rather than jobs being saved".