Poundworld administrators will close another 80 stores next week, on top of the 25 already set to close this weekend.
The closures, which will take place from Friday, July 20 to Sunday, July 22 will result in 1,024 job losses.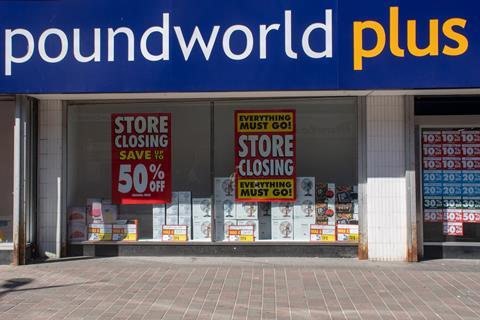 The value retailer, which is still operating 230 stores, is still seeking a buyer after its founder Chris Edwards retracted his offer to buy 186 of the stores and save 3,000 jobs earlier this week.
Deloitte, which is handling Poundworld's administration, is understood to be in early stage talks with Poundland founder Steve Smith about a potential rescue bid for the business.
Deloitte partner Clare Boardman said: "The administrators said the closures would not impact the potential sale for parts of the business, and said they are still in discussions with interested parties, including for the potential sale of the head office and distribution centres.
"Whilst we remain hopeful that a sale for part, or parts, of the business can still happen, it has not been possible to sell the business as a whole. We would like to thank all the employees for their continued support and commitment during this difficult time. We are keeping staff appraised of developments as they happen."