The launch of Swedish bookseller Pocket Shop in the UK has caused some ructions, according to its boss Anna Borné Minberger.
"I don't think WHSmith are too happy," Borné Minberger tells Retail Week.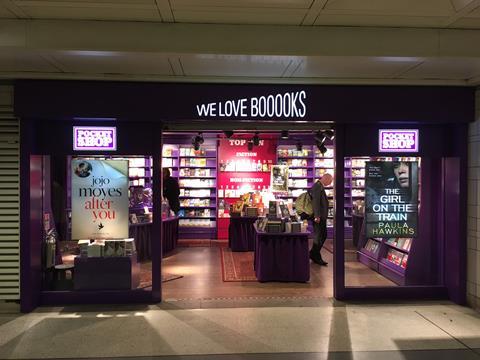 "I can understand that from one perspective, but we are a specialist bookseller, we are a good complement [to WHSmith]. It's a new day for everyone."
Pocket Shop, which has a distinctive purple fascia, arrived on British shores last July at Birmingham Airport.
It has since opened two more sites – at Hammersmith Broadway Shopping Centre and Liverpool Street station.
WHSmith boss Steve Clarke told Retail Week this week that Pocket Shop has had "zero impact" on its business.
However, the retailer might not be overjoyed in the long-run as Pocket Shop is solely targeting travel hubs – WHSmith's heartland and growth engine of the group.
Minberger says the retailer's UK launch was helped by the fact that property landlords were keen on finding newcomers for travel locations.
"You tend to find the same brand everywhere, so I think we are lucky in that respect," she says.
Bookworms
Pocket Shop's offer is notably different to WHSmith – one of the most visible shops in travel hubs – as it focuses on selling bestsellers, classics and "quirky" staff choices.
"They [WHSmith] have their sodas and snacks and magazines. We only sell books," says Minberger.
The retailer is capitalising on the recent resurgence in sales of physical media, such as books and vinyl. Minberger reveals, however it has a long history in literature.
Pocket Shop's story started when it opened a single bookshop in Stockholm central station 28 years ago.
The retailer, which was acquired by Swedish media giant Bonnier in 2012, currently boasts 26 stores – across Sweden, Finland, Germany, and now three in the UK.
Minberger, who took up the chief executive reins in 2013 from Pocket Shop's founder Mathias Engdahl, says the retailer's expertise in books sets it apart from competitors.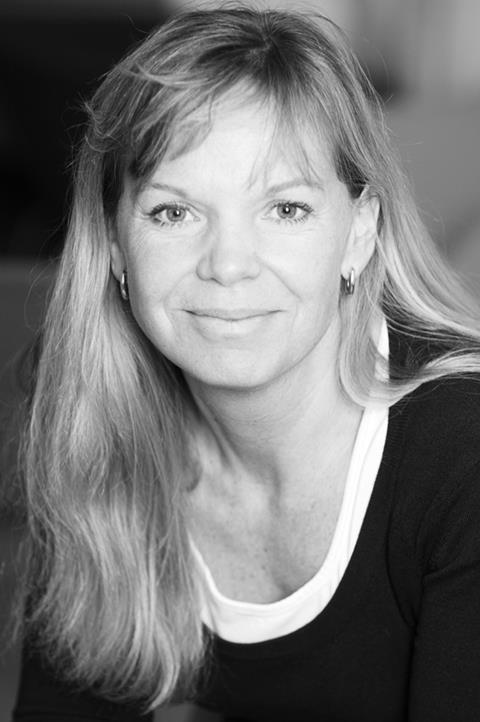 "Our staff know about books, they read everything. That's the difference," she says.
"We want our staff to be really knowledgeable but without pretension. Friendly and service-minded. No literary snobbism or anything.
"We have never been the cheapest on pricing, so we fight with our staff and their specialist book knowledge."
Minberger talks of the Pocket Shop "spirit" and making sure employees are "purple" – a term she uses to encapsulate the retailer's culture and service ethos.
She adds: "We have ambassadors. In Liverpool Street, for example, there is a shop manager from Finland who has worked for us for many years. We have learnt that even if we had written manuals it doesn't say much about the Pocket Shop spirit."
A bright start in the UK
It may be early days in the UK, but Minberger says she is happy with Pocket Shop's performance, although she admits there is "room for improvement". "We can do some tweaking," she says.
So what are her ambitions for the UK?
Two more stores are pencilled in for this year, she says. However, she stresses she's in no rush to open a tranche of stores. "We need to follow up on the ones that are new to us," she says.
As a group it took Pocket Shop 25 years to open 25 shops. However, Minberger plans to speed up its next phase of expansion, and is eyeing 25 stores globally over the next five years.
This could be the beginning of a new chapter for the UK's newest bookseller.
Pocket Shop: A brief history
1989 – The first Pocket Shop store opens in the middle of Stockholm Central station.
Founder Mathias Engdahl is inspired by UK chain The Sock Shop
The first book sold is Douglas Adams' The Hitchhiker's Guide to the Galaxy
1991 – A second store is opened at Gothenberg Central Station
1999 – Pocket Shop's largest store is opened in the Kulturhuset, Stockholm
A second store is opened at Stockholm Central station
2008 – The first overseas store is opened at Berlin's Tegel Airport
2010 – Pocket Shop launches in Finland with a store at the main train station in Helsinki
2012 – Swedish media giant Bonnier Publishing acquires Pocket Shop
2014 – Pocket Shop celebrates its 25th year with its 25th store opening
2016 – The retailer makes its debut in the UK by opening a store at Birmingham Airport