Pets at Home has reported strong sales and profits in its interim results and remains confident about its prospects for the future.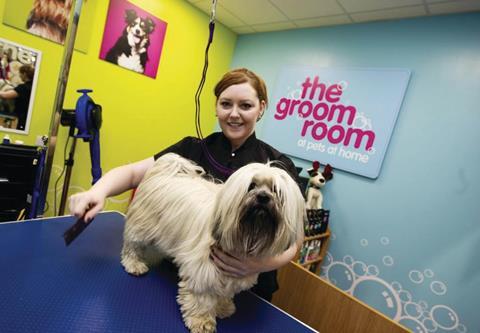 For the 28 weeks to October 9, Pets at Home reported sales up 10.2% to £381.5m. Like-for-like sales were up 4.2%, driven by Advanced Nutrition, Health & Hygiene, VIP Club, growth from its vet practices and omnichannel investments.
Underlying EBITDA was up 10.8% to £58.6m, and a margin of 15.4%.
In the half year, Pets at Home added eight stores to take its total to 385. It opened 26 veterinary practices, 23 groom rooms, its VIP Club reached 2.6 million members and it refreshed 30% of total SKUs.
Its Deliver To Store offering, which enables customers to pick up items from its 10,800 online SKUs in their local store, is now fully operational.
Pets at Home said the market outlook remains positive for pet care and is confident in the group's prospects for the year ahead.
Nick Wood, Pets at Home chief executive, said: "We are pleased with our first-half financial performance. We continue to deliver on our strategy to be the leading destination brand for pet lovers, with particularly strong performance from new growth areas including vets and groom rooms. Our passion for pets guides everything we do and it's a passion we share with our customers, with more than half a million joining our VIP Club during this period.
"We end the first half in a strong financial position, the business remains very cash-generative and we are pleased to announce our first dividend payment. Looking ahead, we will continue to focus on our successful strategy, and by doing so, we are confident that we can deliver sustainable long-term growth."
Pets at Home reports strong sales and profits in interim results
1

Currently reading

Pets at Home reports strong sales and profits in interim results

2