Grooming salons, microchipping and veterinary practices have helped increase like-for-likes.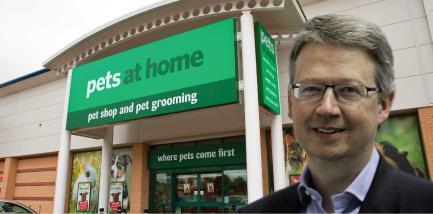 Pets at Home's grooming salons and veterinary practices helped edge up profits last year against a "challenging economic and retail background".
In the year to March 29, EBITDA before amortisation and exceptional items at the specialist retailer advanced 0.5% to £91.7m.
Like-for-likes increased 1.3% while turnover jumped 7.1% to £544.3m.
Trading has improved since the year-end. Like-for-likes rose 3.2% in the six months to October 11.
Pets at Home, which now has 313 stores, has been strengthening its services proposition and opened 18 grooming salons and 19 Companion Care in-store veterinary practices in the year, bringing the totals to 61 and 92 respectively.
Chief executive Nick Wood, who joined Pets at Home in June, said take-up of the retailer's microchipping and flea and worm treatments as well as nutritional services has been "very strong" and he aims to build on the offer.
"We are giving people more reasons to come to us and we want to develop expertise among our colleagues," said Wood. "We need to deliver more to customers."
Pets at Home said an EBITDA margin fall from 18% to 16.8% reflected the costs of opening its second distribution centre – which will help fulfil online orders – along with the opening of its Hong Kong support office in March.
Wood said the new Asian office has improved supply chain speed, helped deliver better value to customers and allowed the development of more innovative products.
The retailer, which already offers click-and-collect, is piloting order-in-store in a group of shops in the northwest, to give customers shopping in-store access to the full product range.
Wood believes there is "significant opportunity" for Pets at Home to expand further in the UK and will continue to open stores at around last year's rate of 32.
But he added Pets at Home will have to be more flexible when choosing new store sites because of a lack of new space coming to market. That could mean an increase in the number of smaller stores, which Pets at Home is testing at present.