Pets at Home remains confident of growth potential after it posted a like-for-like rise in the half-year to September 2011.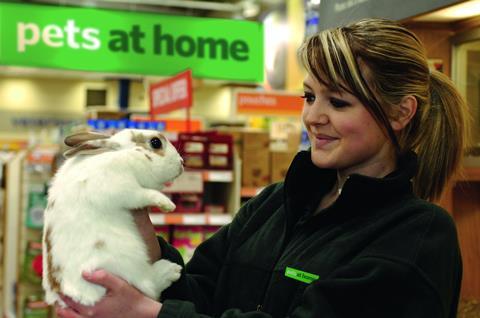 Group like-for-likes were up 1.3%, while overall sales grew 6.4%, driven by new store openings.
The specialist retailer said it was a "robust performance in the context of weak consumer confidence and pressures on disposable income in the period".
The retailer said: "Given the strength of our core business and the continued investments made in new stores, our people and our infrastructure we remain confidence about the future prospects of Pets at Home and believe we are strongly positioned to take advantage of any future recovery."
Pet food categories stayed strong, as Pets at Home grew its market share but demand in accessories and pets categories slipped due to the economic conditions, as expected by the retailer.
Sales at new stores exceeded expectations while the performance of four new 'local' stores proved encouraging, the retailer said.
For the current financial year, Pets at Home is on track to open a record 32 new stores, while it is also on course to open 20 new joint-venture vet practices after the success of the 14 that launched in the previous year. Year-to-date like-for-likes for the practices soared 13.9%.
But in-store practices remain Pets at Home's primary focus with ten launches in the six-month period. Its grooming salons will also continue to grow in number.
Focusing on its infrastructure, Pets at Home has made steps towards streamlining its supply chain by commissioning a 300,000 sq ft distribution centre based in Northampton to service its southern stores. It has now also moved its multi-channel operations, which were previously at an external third party facility, to Northampton. Both moves are expected to bring operational and cost benefits.