Paperchase is poised to open its first standalone stores in the US next year after growing UK sales by 11% to £114m in its last full-year.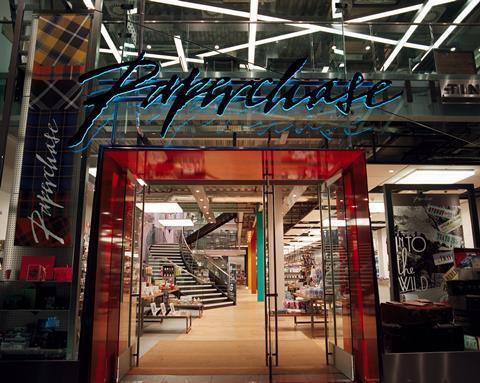 The stationery specialist has agreed deals to open two stores in Chicago.

Paperchase chief executive Timothy Melgund said: "The brand will do well there, based on our previous experience of the market."
Paperchase currently sells greetings cards in US retailers Target and Staples, and was previously owned by collapsed American bookstore chain Borders.
Full-year results
EBITDA increased 25% to £10.8m in the retailer's full-year to January 31, while UK like-for-likes grew by 4.9% and total sales lifted to £136m.
Online sales rocketed 36% and international sales grew 22%.
Melgund said the greetings card industry, now valued at £1.6bn, was in "robust health".
He said: "Despite the rampant growth of technology we are seeing great interest in traditional items like scrap books and there is nothing more wonderful than receiving a card – I think people appreciate that even more.
"While there are certainly challenges ahead for all retailers, we look forward to 2017 with cautious optimism."
Earlier this year, Paperchase was rumoured to be considering a stock market flotation, but Melgund said: "There's no plans to change the capital structure at the moment."
The retailer's private equity owner, Primary Capital, abandoned plans to sell the stationery chain in 2014 after failing to fetch a high enough price from prospective bidders.
In the UK, there are currently 160 Paperchase stores and concessions in Selfridges, Next, Fenwick and House of Fraser. The retailer also has outlets in Ireland, France, Germany, Canada and the Middle East.
The Paperchase boss spoke to Retail Week about his ambitions for the company at its Soho store opening earlier this year.