Mothercare is on the latest stage of its torturous journey, lining up cash to fund its restructuring and putting one of its arms into administration.
The nursery specialist revealed this morning that it expects to complete a £32.5m equity issue, which will fund its restructuring plan, by July 27 and its Children's World stores will enter administration, following last month's narrow defeat of its CVA proposals.
The occasion gave previously ousted chief executive Mark Newton-Jones a chance to take the stage once again. Newton-Jones, who rejoined Mothercare in May, just six weeks after being forced out by former chairman Alan Parker, insisted he was "delighted" to be back – despite taking a hefty pay cut.
That drop in salary seems to be less a question of merit than of inevitability. Mothercare, already saddled with costs, now has to remunerate David Wood – the former Tesco and K-Mart executive hired by Parker to replace Newton-Jones – who has been shifted into the previously non-existent role as group managing director.

Farcically, Parker was ousted two weeks after showing Newton-Jones the door, and was replaced by interim executive chairman Clive Wiley.
Falling off a cliff
This not-so-merry-go-round has come to a standstill for the time being, but its cast of now-dizzy characters faces the same issues as ever.
A CVA – however necessary in a pinch – is never a wholesale solution. As Newton-Jones told Retail Week today: "Things really fell off a cliff last autumn, literally overnight… it was almost like the flick of a light switch."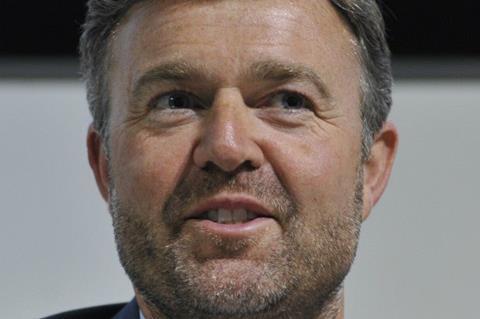 There is no evidence the switch will flick back on any time soon either. Its already battered share price took a further tumble by mid-afternoon today, dropping more than 5% to under 27p to leave its market cap languishing around the £48m mark.
Mothercare has a perfectly sensible strategy in place to try and dig itself out of the considerable hole it finds itself in though, investing in the digital experience and refocusing on its customer.
But, as Retail Week has previously noted, "sensible as the strategy may be, sustained success has proved elusive at Mothercare".
There are, however, a few bright spots. First, 90% of the capex ploughed into its store refit programme went into sites that are being kept open, so that cash hasn't gone completely down the drain.
Second, the admission from management that Mothercare's store staff are not up to scratch. It will bring in clearer career paths and pay grades, moving colleagues away from tasks and towards specialist services by paying them more, the more they learn.
The brightest spot is the business' international arm, which accounts for two thirds of Mothercare's turnover and all of its profit.
Newton-Jones said he "couldn't stress enough" the UK division's comparatively small size and insisted Mothercare was "a great British success story", albeit outside of Britain itself.
But a couple of bright spots do not keep the lights on long term. Newton-Jones admitted he "can't call what is going to happen in 12-18 months' time".
Perhaps he'd be a fool to try. After all, "none of us know what's over the horizon".
It's hard to argue with that but it's a sentiment that will give no comfort to Mothercare's investors.
There'll be no lullaby to soothe any bed time tears just yet.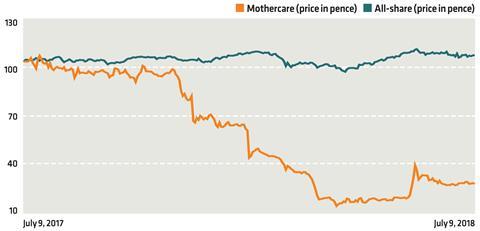 Becky Waller-Davies is retail editor of Stylus and was previously senior reporter at Retail Week.