Amazon's plans to deliver packages by unmanned crafts have been dealt a blow after draft regulations from the Federal Aviation Authority (FAA) prohibit remote piloting.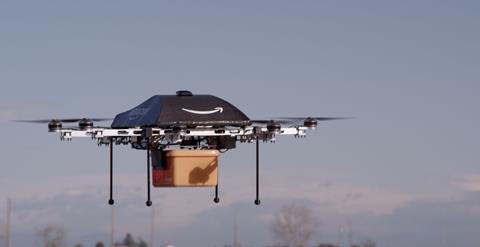 The draft regulations insist that drones within the US airspace must remain within the line of sight of their pilot, who must also be FAA certified to operate the drones.
The ruling will come as a setback to Amazon which had set its sights on launching its Prime Air service as soon as regulatory bodies gave the etailer the green light.
The etailer, which began testing drones in 2013 with the aim of delivering orders in 30 minutes or less, plans to use unmanned drones to deliver packages.
It could take up to two years for the draft regulations to be implemented.
Despite the blow, Amazon said it remained committed to deliver packages via drones.
Paul Misener, Amazon's vice-president of global public policy told the Guardian: "The FAA needs to begin and expeditiously complete the formal process to address the needs of our business, and ultimately our customers.
"We are committed to realising our vision for Prime Air and are prepared to deploy where we have the regulatory support we need."