Greetings card retailer Hallmark unveiled its new flagship store in Leeds last week, showcasing its "less formal" brand positioning.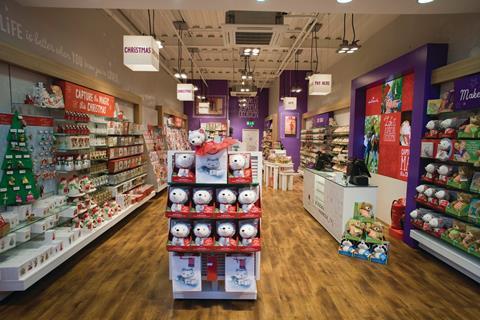 The store shows off the retailer's change in brand colours from gold and plum to white and plum. Hallmark aims to roll the new look out to its 270 stores, 200 of which are franchised.
It is also poised to launch its 'Life is a Special Occasion' branding next year, which will include products that are designed to celebrate everyday occasions.
Hallmark head of store network Bob Harper said: "We want customers to see us as a premium cards retailer."
Harper said current trading has been "extremely tough" but said he expects "reasonable increases" on last year's Christmas peak period.