Mothercare has reported a 7.1% fall in second-quarter sales as closures continue but said trading is in line with full-year expectations.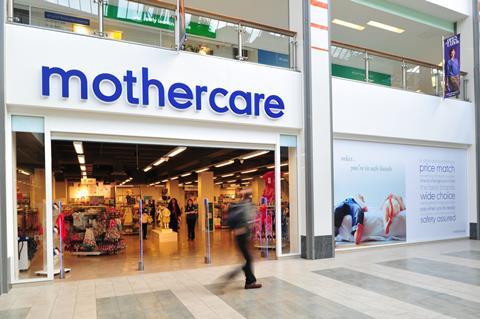 Second-quarter group sales slip 7.1%
UK like-for-likes up 6.5%
International sales up 5.6% on constant currency basis
The sales fall was due to ongoing store closures in the UK and foreign currency headwinds, the retailer said. International sales were down 2.8%, but up 5.6% on a constant currency basis.
In the UK, like-for-likes rose 6.5% in the 13 weeks to October 10, compared to a 0.9% drop the previous quarter. In its latest quarter, online revenues jumped 20.4%.
Mothercare is undergoing a turnaround plan under chief executive Mark Newton-Jones after a period of falling sales and profits. In its 2014/2015 year Mothercare halved its statutory loss before tax from £26.3m to £13.1m.
Newton-Jones said today: "The second quarter results are in line with our full-year expectations. The UK is continuing to benefit from our strategic initiatives both online and in-store, while international has seen the expected improvement in trading."
In the UK, Mothercare closed ten stores in the quarter, opened three and refurbished three. Around 20% of its 173-store estate will be refurbished by Christmas.
Newton-Jones added: "These results give us further confidence in our strategy, but there is much more to be done."