Marks & Spencer will celebrate its 125th birthday next week by returning to its origins as a penny bazaar and putting 2 million products on sale for 1p each.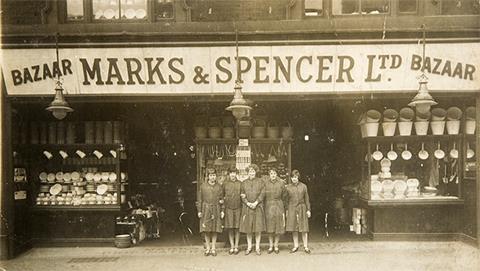 M&S, founded by Russian refugee Michael Marks as a Leeds market stall in 1884, will sell product ranging from purses and cufflinks to socks and sweets at Original Penny Bazaars, which will be set up in about 300 shops.
The retailer expects the promotion, running from Wednesday to Friday next week, to drive massive footfall. M&S executive chairman Sir Stuart Rose – who will launch the initiative with M&S face Twiggy at the flagship Marble Arch store on London's Oxford Street – said: "We are sure this is going to go down a storm."
Rose added: "M&S has now been at the heart of Britain for 125 years and we believe this is something worth celebrating.
"It's been a tough year for us all but people are fed up with being fed up and we wanted to give our customers a real treat."
The Original Penny Bazaar lines will be sold on a when-it's-gone-it's-gone basis, and takings donated to the M&S 125 Charity Challenge.