Mamas & Papas reported pre-tax losses more than quadrupled to £12.1m in the year to March 2014, six months before a major restructure saved the business.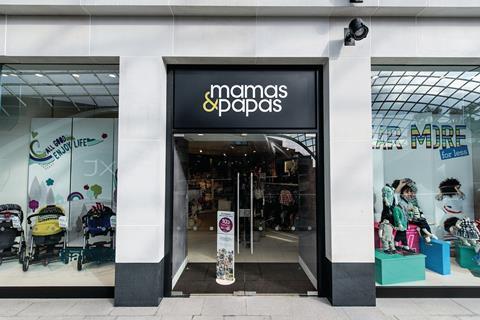 The retailer, which recorded a pre-tax loss of £2.6m in the year to March 2013, went through a Company Voluntary Arrangement (CVA) in September in order to seek rent reductions on underperforming stores. Through this, private equity firm BlueGem Capital Partners took a majority stake in the business.
According to accounts filed at Companies House, sales at Mamas & Papas fell 6.35% over the year to £91.5m from £97.7m in the previous year.
It said administrative expenses were maintained at the prior year level of £40.1m, resulting in an EBITDA loss, excluding exceptional items, of £8.6m, from a profit of £1.7m in the year before.
The retailer attributed the decline in turnover and gross profit to the "general economic conditions in the UK" and competition in the market. In recent years, specialists like Mamas & Papas have been hit by fierce competition from online players and supermarkets.
The challenging market drove the company to enter a CVA and embark on a head office redundancy programme. A spokesperson said 60 people left the company, of which 49 took voluntary packages.