Jessops has turned a profit in its first full financial year under owner and Dragons' Den star Peter Jones as it plans to open stores.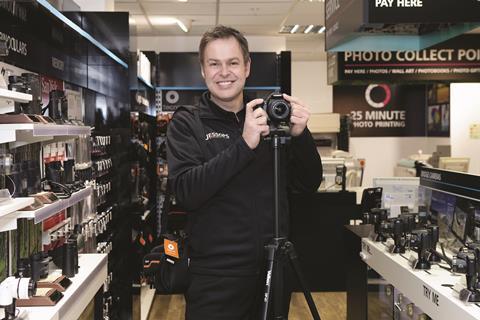 Jones said he was "excited to restore an iconic British high street brand".
The 28-store photography specialist revealed it made an operating profit of £280,000, on sales of £56m in the year to April 30.
That compares with an operating loss of £3.5m in the year to January 2012 and sales of £236.7m. When it collapsed into administration in January 2013 it had 187 stores and debts of £81m.
Jessops also revealed a store expansion strategy and plans to open a further six stores this year.
The first of the new stores will be in Tunbridge Wells, followed by Reading, Milton Keynes, Canterbury, Hull and Kingston.
Jones said Jessops' multichannel strategy including, online, m-commerce and click-and-collect, is at the heart of its growth plans.
Jessops opened its first shop-in-shop in a Sainsbury's superstore this week in Newport. It plans a second in Waterlooville, Hampshire, in mid-December and a third in Maidenhead in January.