TJ Morris, which trades as Home Bargains, has reversed last year's slowdown in profit growth but said it cannot be complacent in the challenging conditions.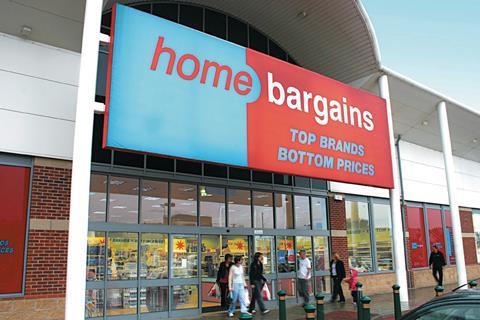 The multiprice value retailer saw pretax profits jump 28% to £59.5m in the year to June 30 - an increase of £12.9m. The retailer recorded a £3.1m increase in pretax profit in the previous year.
Turnover was up 24% to £721m.
Home Bargains operations director Joe Morris said: "We're delighted with the year's results. While the discount sector has seen continued growth, competition has increased dramatically.
"We can't be complacent. We have managed the growth by continuously reinvesting in the business. Firms need to carry on striving to improve in order to grow and our hard work and continued focus is paying off."
Morris said the £35m warehouse expansion two years ago has helped improve stock availability and operations as the number of stores has increased.
In July the firm launched a transactional website, which Morris said has not yet contributed significantly to profits.
"It's still very early days," said Morris.
The 250-store retailer aims to double its store numbers to 500. It is not targeting specific regions to open new shops but is looking "all over" the UK for available spaces where Home Bargains stores are not yet located.