Administrators to troubled Hawkins Bazaar are expected to reveal whether it has struck a deal with interested parties by the beginning of next week after its parent company Tobar Group collapsed into administration last month.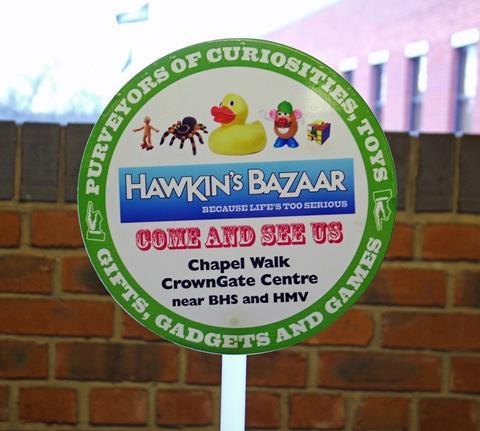 The toy and novelties retailer hit the wall after its owner Tobar Group went into administration after Christmas, appointing administrator Zolfo Cooper.
All expressions of interest have now been received, which are understood to be from a range of organisations, including trade buyers.
Just 11 Hawkins Bazaar stores remain open after 14 were closed with "immediate effect" on Friday, in addition to the 40 stores already closed following rhe appointment of Zolfo Cooper.
The extra store closures will make 123 staff redundant, while 17 will be axed at the group's head office. Since being placed into administration, a total of 477 jobs have been axed.
The difficult retail trading climate has meant many of Hawkins Bazaar's stores are now unviable after over it expanded.