Halfords, car part and cycle specialist, will invest £1m in autocentre expansion in Scotland.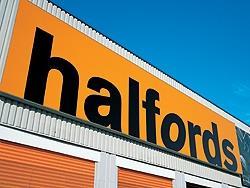 The retailer believes there is major growth potential in the country. Out of its 247 autocentres, just ten are in Scotland; the retailer sees the potential to increase this to 30.
Paisley-born Halfords Autocentre chief executive Bill Duffy said: "Halfords Autocentres is perfectly placed for further expansion north of the border. We are very encouraged by the way that our business has gone in Scotland where customer feedback about the service we provide and the way we operate has been excellent.
"As a Scotsman, I take a particular interest in our development plan here and we are already identifying further sites for opening."
Halfords acquired the autocentres from Nationwide Autocentres in February 2010. The business has now been fully rebranded and has traded strongly, seeing revenue grow by 9% to £53.4m in the group's half-year results to 30 September when like-for-like sales jumped by 2.7%.
The investment news follows "highly successful" autocentre launches in Inverness and Edinburgh earlier this year. A centre in Stirling is scheduled to open in early 2012.