WHSmith has opened its first three Funky Pigeon shops, selling stationery and greetings cards.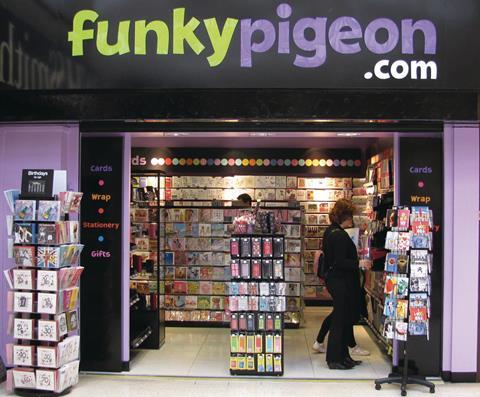 Leeds City Station opened last week, followed by Liverpool Street Station in London yesterday.
Charing Cross Station was the first to open, at the end of June. Offering personalised greetings cards, Funky Pigeon was until now a pure-play etail business, competing with Moonpig.
The three trial stores cover between 250 sq ft and 550 sq ft, and offer a style-conscious range of stationery and greetings cards alongside access to Funky Pigeon's personalised online offer via in-store tablets.