Stationery specialist Ryman will continue to expand this year despite the tough economic conditions after delivering a strong full-year performance.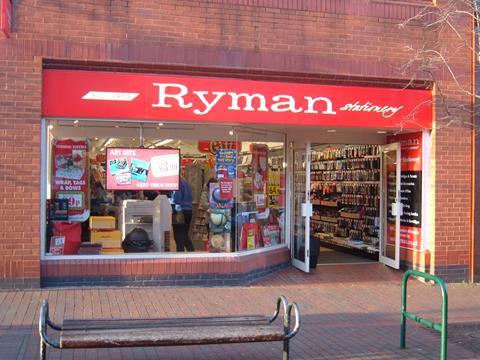 In the year to April 2, 2011 pre-tax profits at Ryman surged 14.1% to £7.2m. Turnover jumped 2.3% to £126.2m.
Ryman owner and star of TV show Dragons' Den Theo Paphitis told Retail Week current trading has remained strong. He said: "We're still leading the high street in the stationery category and we met expectations over Christmas, so we're happy with the performance.
"It is tough out there, and we have to work harder, but we are holding our own and we're very pleased with our performance since April."
Paphitis said Ryman will continue to open stores, while its ecommerce and business-to-business arms are growing.
The 240-store retailer opened new stores in Glasgow and Leicester in the period, and shops in Liverpool and Cambridge have opened since the year's end.
In documents filed at Companies House, the retailer highlighted customer service in-store and online as key contributors to its performance.
However, Paphitis remained cautious. He said: "The UK economy, and the retail sector specifically, faces continued and significant challenges in the foreseeable future.
"In this respect the company remains cautious and expects trading to continue to be challenging at least for the next 12 months."
Paphitis said his mid-range lingerie retailer Boux Avenue was doing "incredibly well" and he aims to open a minimum of eight or nine stores this year.