Clinton Cards is to get the makeover treatment as new chief executive Dominique Schurman revealed plans to scrap the brand's distinctive orange colour.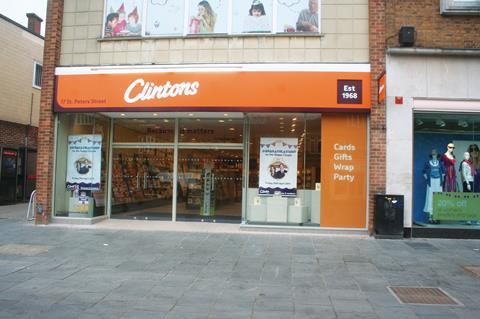 The greetings card retailer was acquired last week by Lakeshore Lending – a subsidiary of its largest creditor and supplier American Greetings – which bought 397 stores from administrator Zolfo Cooper.
Schurman told Retail Week she recognised that there had been a lack of investment in the business for "quite some time" and would invest in the store appearance to create a "new look and feel", which will include a change to the colour of Clinton's branding.
Schurman, who is also chief executive of Schurman Retail Group, which is 15% owned by American Greetings, declined to say what colour the branding would be changed to.
Capital will be injected into back office and inventory systems to bring them up to date.
Schurman said she was focusing on delivering a good Christmas, by which time she aims to be able to offer new products and a better customer experience. She aimed to clearly position Clinton away from the competition by offering quality and value, while keeping it accessible.
Schurman said: "We have a high-level plan to reinvigorate the brand. We will take a fresh look at product, making it more relevant in the market."
Schurman said she was in the process of meeting with all Clinton Cards' suppliers to talk about the future relationship. She also planned to meet potential new suppliers. Schurman is yet to meet with long-term supplier and rival Hallmark.
The new boss has also begun discussions with landlords this week, which she said had been "very productive conversations" so far. "We hope to keep all the stores but it will be based on our ability to secure economic stability," she added.
Online would be remodelled, focusing on product assortment and presentation.