First time since referendum, over half of businesses optimistic about own prospects
Nine percentage point rise in business optimism for UK economy over coming year
Majority of businesses feel positive about own performance
Confidence among UK businesses has returned to pre-EU referendum levels, helped by growing optimism for the UK economy, according to latest figures.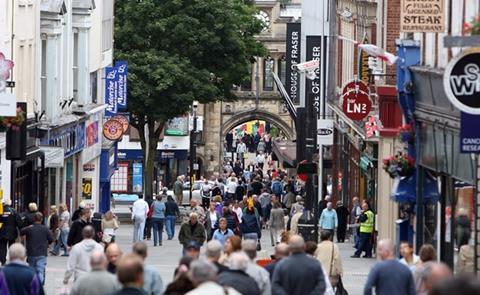 Business confidence rose to 112.4, up from 105 in July and just short of the May level of 112.5, the YouGov and Centre for Economics and Business Research (CEBR) found.
The figures are based on interviews with 500 decision-makers across the business sector.
It comes despite many bellwether retailers, including Next and M&S, all struggling with tough conditions on the high street and rising costs.
The YouGov/CEBR survey found that just over half of businesses – 53% – were optimistic about their prospects for the next 12 months, compared with 48% in August.
Scott Corfe, the CEBR's director, said: "It is now clear that business confidence took a short-term stumble in the wake of the EU vote instead of a long-term fall.
"The panic that gripped businesses in the aftermath of the referendum has subsided and they are now much more level-headed and optimistic about the future of both their own organisations and the UK's economy in general."
However, the survey was carried out prior to the Conservative Party conference, where talk of a 'hard Brexit' has led to sterling spiralling to a 31-year low.
Corfe added: "Once the shape of our economic relationship with the EU becomes clearer, these figures could shift notably."