Variety store group B&M Bargains is on the hunt for a European partner as it plans to open on the continent following stellar growth in the UK.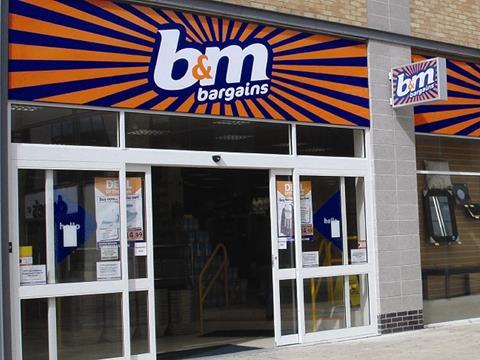 The retailer, which is on the verge of breaking through the £1bn turnover barrier according to joint managing director Simon Arora, has appointed Ernst & Young to find a European value retailer to acquire or partner with in a joint venture.
B&M, which has 297 stores, aims to open its first shop in Europe in the next 12 months.
Arora said he is "very cautiously" assessing new markets and is eyeing France, Germany and the Netherlands initially.
"I'm pleased with how trading has been going in the UK and I think we would be able to translate that in Europe," he said.
"We appeal to the older demographic, of which there is a growing population in Europe and, given the economic outlook for some European markets, shoppers would like a value offer."
Arora said he is seeking a "small to medium" discount retailer to help B&M open its first store. "We see ourselves as very complementary to the food discounters," he explained. "We're looking for an existing retailer that understands a value-based customer. The partner would benefit from enhanced buying power and through our design expertise."
Arora denied reports earlier this week that B&M is up for sale. He said he is fundraising in the City to support the European expansion plans .
"B&M Bargains is not up for sale and the Arora family will continue to own it for the foreseeable future," he said.
Financial adviser Rothschild has been appointed to help raise funds. None of B&M's rivals has made the leap into mainland Europe yet, although Poundland began opening stores in Ireland last year and has plans to launch in other European countries soon.
This year Poundstretcher opened its first overseas store in Dubai.
Shore capital analyst Clive Bank highlighted in a note in August that B&M is one of the strongest value players. "B&M is a format that has a bright medium-term future and a company that may carry an attractive rating should it decide to come to the market," he said.
B&M Bargains has done well in the UK and is now eyeing Europe.