Argos is set to launch a digital 'crystal ball' in store that can determine what a customer wants to buy before they know it themselves.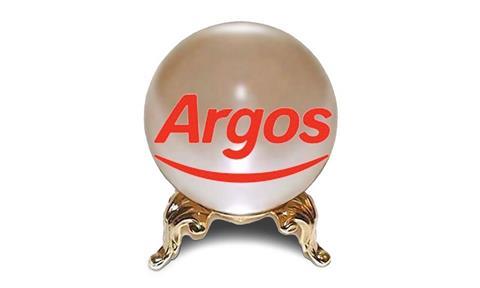 Argos believes that by pre-empting customers' needs it can save the shopper valuable time while driving sales.
The general merchandise retailer explained that when a shopper places the palms of their hands to the surface of the interactive crystal glass, special sensors measure body temperature and the level of moisture on the customers' hands to understand their level of stress. It then uses unique 'destiny' algorithms to read the customer's mind.
Once the crystal ball has calculated what product the customer desires it sends an order to staff in the stockroom who then prepare the product.
The plans follow Amazon's move, revealed in January, to send packages to customers before they have ordered them using predictive demand analytics.
The technology has been developed in its Future Purchasing Lightbulb Eureka lab, located in a converted warehouse off the Silicon Roundabout in Shoreditch.
Argos chief digital fortune teller and innovative innovator of technological solutions April Day said: "It's going to transform the way retailers react to customer needs.
"The digital crystal ball will mean customers won't want to waste energy making up their minds on what type of ear phones or food processor they buy next, they can just use the crystal ball to tell them what they need."
Argos plans to trial the technology in a handful of stores before rolling it out. Day said the retailer still had some work to do to perfect the crystal ball prototype.
"We've had some instances when it has looked too far into the future and the product it has suggested doesn't actually exist yet," Day added.