When the clock struck midnight on 11.11 2016, all that was left for Alibaba's team to do was wait.
With the world poised, smartphones in hand, and 700 members of global press on site in Shenzhen – Retail Week included – the pressure was on.
The anticipation was tangible – 365 days of intense preparation were about to come to a head in a frenetic 24-hours.
Having achieved over 60% growth each year since launching Singles' Day with only 27 merchants in 2009, the question on everyone's lips was how much could Alibaba generate this year? Would it exceed last year's eye-watering, Black Friday-eclipsing $14.2bn?
And of course it did, by 24% and with nine hours of the shopping frenzy remaining.
That perhaps was no great surprise, given the ballooning Chinese consumer market which Alibaba has firmly gripped.
At the 24th hour, the gross merchandise value (GMV) generated by some 100,000 merchants reached $17.8bn.
Questions abounded, however, about the validity of GMV as an measure of success for Alibaba, which takes advertising revenue rather than a cut of the sales. Plus, how valid are figures that don't take returns into account?
Additionally, given the growth of the market, why didn't GMV reach the $20bn the financial world predicted, nor the same level of year-on-year growth?
But the numbers and their veracity are not the priority for founder and executive chairman Jack Ma and his band of pioneers. Because something else, from beneath the furore, was to emerge on 11.11 2016.
Alibaba used 11.11 to lift the lid on the future of ecommerce and a whole new form of retail.
We have launched the new ecommerce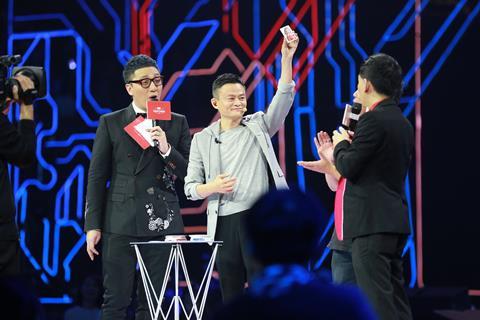 Alibaba has a new mission: to now go beyond China and facilitate the buying and selling of any products, anywhere in the world, at a price that gives merchants a good margin and consumers a good price.
And Singles' Day 2016, with its focus on new engagement technologies and omnichannel commerce, marked the next phase in that mission.
"We have launched the new ecommerce," Alibaba group chief executive Daniel Zhang told a room of select international press in the event's concluding minutes.
"Every retailer in China is trying to transform. We have today started on the road to becoming truly integrated – all retail, online and offline, should be integrated."
Jack Ma, who received a rock-star welcome from the domestic media, talked along those lines also, looking beyond GMV and speaking in transformation terms.
"GMV will no longer be the most important indicator of performance.
"Shopping has become entertainment. Happiness has become what we want to quantify. We have already injected more meaning, new energy, new technology, and it has opened the door to a new retail.
"The convergence of online and offline is the biggest challenge, but with this as our horizon, we are boundless."
Retailtainment comes to ecommerce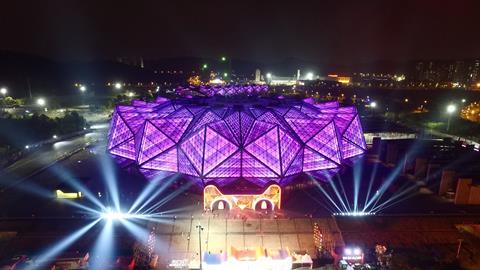 In its latest incarnation, Singles' Day is like Black Friday on acid.
Black Friday is eclipsed by Singles' Day because the former is "all about the price" rather than experience, said think tank Fung Global Retail & Technology managing director Deborah Weinswig.
"Retailers just end up racing each other to the bottom," she said.
However, with its focus on retailtainment, Alibaba has successfully given its captive market the shopping experience they desire.
"No one wants to stay on Amazon too long – it's a chore. But shopping with Alibaba is fun and entertaining," maintained Alibaba vice chairman Joe Tsai as he lifts the lid on the group's latest innovations.
See now, buy now
To capture the attention of Chinese millennials, most of whom bunny-hopped shopping on a desktop computer and went straight to m-commerce, Alibaba hosted its first 'See now, Buy now' fashion show.
In the run up to 11.11, Alibaba live-streamed the 8-hour show on its video platform Youku.
"It showcased more than 1,000 products from 50 international brands"
It showcased more than 1,000 products from 50 international brands including Gap, Burberry, Levi's and Under Armour and, for the first time, viewers were able to order everything they saw on the catwalk in real-time.
Not only was this a powerful sales channel, but it provided instantaneous feedback for the brands.
Alibaba's take on Pokemon Go!
There was also Alibaba's location-based augmented reality mobile game Catch the Tmall Cat.
It was built into the Tmall app and designed to achieve the online/offline convergence Ma speaks so passionately about.
The game drove footfall to the physical stores of Tmall merchants, such as Shanghai Disneyland, KFC and Starbucks, simultaneously building momentum and awareness in the run- up to 11.11.
Alibaba is currently in talks with more than a million offline stores across various product categories to hone integrated experiences.
Buy+
Alibaba also used 11.11 to showcase its newly launched virtual reality (VR) technology – retail's first tangible function for VR, which 700 journalists tested in the event's media centre.
Buy+ offers an end-to-end VR experience in which the entire transaction, from browsing to payment, is completed in a virtual environment.
Home shoppers with a VR headset can visit virtual representations of real stores – browsing the aisles of Macy's, Target or Cosco, for example – and select the products by focusing on them. The shopper's identity and payment is verified within the headset.
The idea is still new, but it is technologies such as these that will underpin the strength of the Alibaba ecosystem as they become increasingly prevalent and VR gains a foothold among consumers.
Interactive televised countdown gala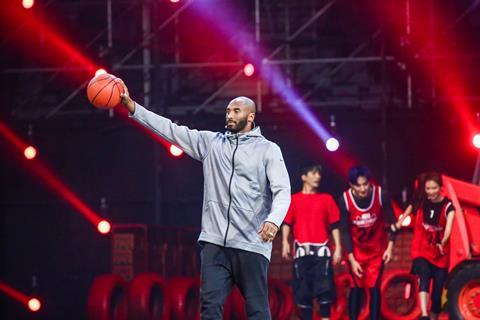 Although this made its debut last year, Alibaba's splashy countdown gala successfully drummed up excitement in the hours preceding the promotion – despite a last minute drop-out from headline act Katy Perry.
The four-hour show included appearances from Scarlett Johansson, the Beckhams and basketball player Kobe Bryant. Ma himself even performed a magic trick on stage.
And while it was not a show one could define as polished, it was something to behold and a stroke of marketing genius; lingerie retailer Victoria's Secret, for example, used the gala to launch its new shop in China.
"This year, we innovated new ways for consumers watching the live broadcast to interact with it," said Alibaba group chief marketing officer Chris Tung.
"Viewers were shaking, tapping, scanning, chatting, browsing and buying with their mobile devices, creating a seamless and truly immersive entertainment experience."
Conquering new territories
And lastly, in another step towards executing its mission, Alibaba – the self-styled gateway to China – used Singles' Day 2016 to dip its toe into new international markets.
Laying its cloak over the world map, Alibaba made its global brands available for purchase in Hong Kong and Taiwan. Watch this space, India.
Will Singles' Day ever come to the UK?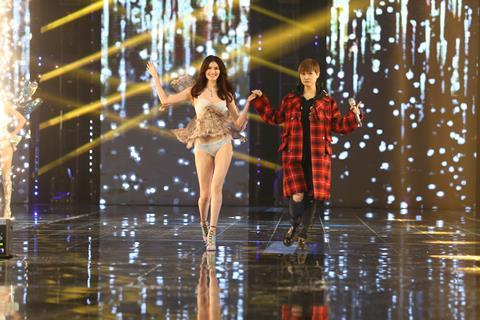 The anti-Valentines 11.11 concept is unlikely to kick off at home – Britain has the rather more sombre Armistice Day to pay heed to on that date.
However, for UK retailers, Singles' Day is a 24-hour window into the hearts of the shopping-mad Chinese, and now consumers in Hong Kong and Taiwan too.
These markets are increasingly important.
According to consultancy Export Now's chief executive Frank Lavin, the two powerful trends in retail are the growth of China and the growth of ecomerce. "Every global retailer needs a China strategy," he said.
A third of Alibaba sales on Singles' Day last year were on international names, including Topshop and Marks & Spencer, and demand for international brands continues to be very strong.
"Many British retailers are losing out"

Nir Debbi
While the outcome for UK retailers this year is yet unclear, Tung told Retail Week that Burberry's new perfume – launched during Alibaba's fashion show – was "flying".
Global-e consultancy founder and chief marketing officer Nir Debbi said that while it is "a challenge" for British retailers to take advantage of unfamiliar shopping peaks outside their comfort zone, "Singles' Day is undoubtedly a significant cross-border business opportunity for British retailers".
"Many British retailers are losing out. By the end 2016 the Chinese will have spent $911bn online. By providing effective shipping and returns, localised pricing, local currencies, local payment methods and local taxes and duties calculation, retailers can overcome the many complexities in cross-border sales, and make the most out of this opportunity."
In its ongoing race with Amazon for two billion active cross-border consumers, the Chinese internet Goliath has brought entertainment to the world of ecommerce.
By shifting technological and geographical boundaries, Alibaba has irrevocably transformed the face of shopping, and it's a face UK retailers might be wise to become familiar with.