Some 2,700 Pets at Home employees snapped up shares in the business, as it floated on the stock market this week.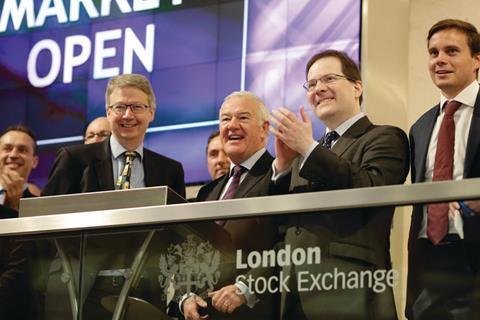 Over half of Pets at Home employees are now shareholders in the specialist pets retailer, up from 500 before the IPO.
Pets at Home celebrated the completion of its listing at the London Stock Exchange this week as unconditional dealing got under way. Wood was joined by representatives from the banks that had helped with the float, which include Merrill Lynch and Bank of America.
The market has valued the retailer at £1.23bn.
Pets at Home chief executive Nick Wood said the float was "sinking in".
"Working at Pets is a bit like working in dog years because what we achieve in a year is what a lot of people achieve in seven,"he said. "From November 3 we had to deliver an IPO and not only did we complete it but we did it ahead of the original timetable. 19 weeks is 2 ½ years in dog years."
He also thanked private equity firm KKR, which holds shares and owned the retailer for four years before it floated on the stock exchange, for its support and investment.
Pets at Home founder Anthony Preston, who still has shares in the business said he was "immensely proud" of the business which he never expected to grow so large.
"I thought I would probably retire after six stores," he said. Pets at Home now has 369 stores.
He added that he originally wanted to float the retailer in 1998 but the idea was scrapped when the market crashed.