Retailers are downbeat about their prospects for the next five years.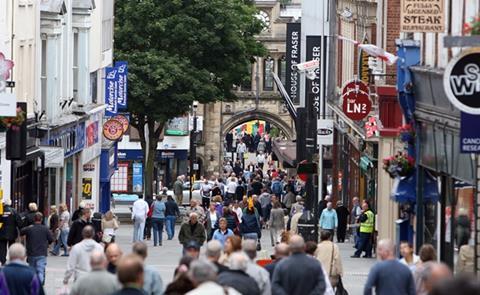 Fewer than half (46%) of retailers thought business confidence would be better during the next parliament.
That was indicative of a wary mindset among 200 managers at retail head offices who were surveyed.
The study for Retail Week by FTI Consulting also found that only 40% of retailers expect staff numbers to increase over the next five years, while 60% expect employee numbers to remain the same or drop.
Dan Healy, managing director and head of research EMEA, FTI Consulting said election uncertainty had driven the pessimism.
He believes policies on issues such as zero-hours contracts and the living wage, which have featured in campaign promises, have brought about uncertainty when it comes to employing more staff.
"The political parties are saying enough to get elected, but not enough to give confidence to the industry," said Healy.
"There should be a lot more flesh on the bones once they're in power, which will stop the communication void."
Retailers are also concerned about access to capital with only 27% saying it will get better, despite the UK economy improving as the banking crisis recedes.
Perception of retail
Only a fifth of respondents expect the reputation of retail to improve over the next half decade. Retail's image has been tarnished in recent months with Tesco's accountancy scandal and controversy over Sports Direct's use of zero-hours contracts taking their toll.
Healy said: "There has been a trickle of revelations in terms of business practices that is having a compounding impact" on the reputation of the industry.
The survey also revealed the extent to which retailers believe some form of Conservative-led government would be better for their businesses. Around half of those expecting a Tory administration believe the party would improve business confidence.
However, of those forecasting a Labour victory only a quarter expect Ed Miliband's party to boost industry confidence.
Sixty-seven per cent of respondents expect a Tory government to be the most likely outcome. While 29% predict a Labour win.