Sofas UK, which trades as Easy Living Furniture, has become the latest victim of the consumer downturn and was put into administration today.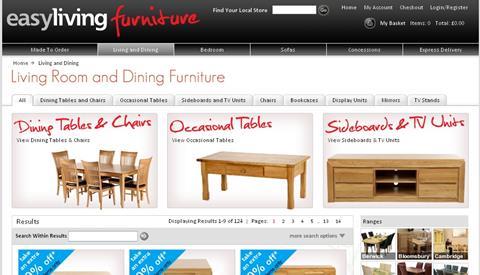 The retailer, which has 20 shops in southern England employing 150 people, is now in the hands of administrators Stuart Maddison and Robert Lewis of PwC.
Maddison said: "The company has suffered as a result of declining consumer confidence and spending patterns due to the ongoing economic challenges in the UK.
"Due to recent difficulties in meeting the company's financial obligations, and having explored alternative options, the company has been placed into administration in order to protect the business.
"In the short term, the administrators will undertake a swift review of trading across the stores while they assess the options available.
"Once the review has been conducted, the administrators will communicate the outcome to staff and customers as quickly and as efficiently as possible."
The administration of the retailer surprised some observers. It is understood that until yesterday a sale to private equity group SKG Capital – which would have secured the future of the business and jobs – was lined up.