Ted Baker senior sales assistant Lavinia Cretul and TJX Europe worker Paige Norris are among the first beneficiaries of the CaRe20 fund established by retailTRUST, the BRC and RWRC – home of Retail Week and the World Retail Congress
Launched in April, the CaRe20 appeal has so far raised over £600,000, with funding from retailers including the John Lewis Partnership, TJX Europe and Pets at Home, to support retail staff facing hardship during Covid-19.
Facilitated by retailTRUST, the fund will provide financial, emotional and vocational aid to those retail workers in need with Lavina and Paige having both received non-repayable grants to help them and their families through this difficult time.
Help more retail staff like Cretul and Paige by donating to CaRe20 here.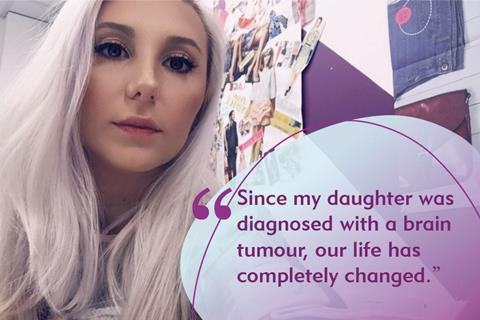 Ted Baker senior sales assistant Lavina has a three-year-old daughter who was recently diagnosed with a brain tumour. Throughout the pandemic, she and her family have been coping with increased hospital visits to undergo intensive treatment coupled with the financial worries of not working.
She said financial support through CaRe20 is enabling her family to focus on her daughter's chemotherapy: "Maya will be given 18 months of chemotherapy treatment. This is going to be the most difficult time for her and for us as she is only three years old and the treatment will be strong.
"This is the first time I've asked for help and to be honest I wasn't expecting to get financial help so quickly especially during this pandemic. This grant will be used to pay petrol and food for my daughter as she is struggling with side effects from the chemotherapy."
Meanwhile, due to the pandemic shuttering TJX Europe stores, Paige has had her hours reduced and her husband is also off work, putting considerable stress on the family's finances.
Paige said: "I have struggled mentally and was about to give up. This is a blessing and I can't sing your praises enough. This is too good to be true. How, without the trust, would I have provided for my family?"
Support CaRe20 today to help the UK's retail workers during the Covid-19 pandemic
Retailers can help fund the appeal by contacting Claire Greenwood. Individuals can donate to the CaRe20 appeal here.
How retailers treat their workers during this pandemic will define their brand for decades to come – join with RWRC, retailTRUST and the BRC to provide much-needed aid and assistance to the industry.