Travis Perkins' consumer arm, largely comprising of Wickes, increased like-for-like sales by 6.4% as its transformation plan kicks in.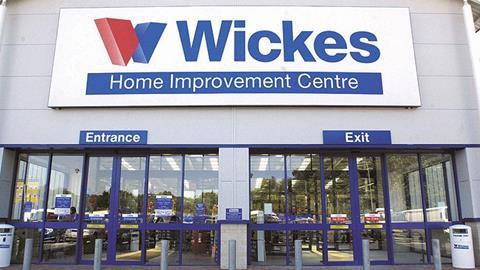 Total sales for the consumer arm grew by 8.5% for the 13 weeks ending September 27 and Travis Perkins noted the business is performing well in a "weak market".
Travis Perkins chief executive John Carter said: "Trading has remained strong for most of our businesses and the group's continued good performance is underpinned by the successful introduction of a number of self-help initiatives.
"We have outperformed our markets whilst making strategic investments that we are confident will support continued market share gains. The strengthened management team at Wickes has continued to build on the early progress seen in the second quarter."
Travis Perkins credits the management team at Wickes with developing a clear plan to transform the business.
Wickes has been making strides in cementing its price differential after drawing up a strategy in December to communicate its value message better.
During the quarter Wickes rolled out click-and-collect nationally and introduced a broader seasonal offer and worked on strengthening the communication of its kitchen and bathroom offer.
The company also opened 45 Benchmarx and Toolstation outlets inside existing Travis Perkins branches and Wickes stores.
The DIY retailer is also in the process of doubling the branded products it sells. Currently branded products account for 10% of sales, but Wickes is seeking to increase this to 20%
Wickes is also eyeing store expansion and plans 10 to 15 new shops a year as it bids to gain national coverage by increasing its store estate from 210 to between 250 and 350 stores.
Group like-for-likes at Travis Perkins, which also has a general merchanting and heating and plumbing arm, increased by 5.7% during the third quarter as total sales rose by 6.9%.