WHSmith has revealed its travel business has delivered a strong performance in its second half after a growth in passenger numbers.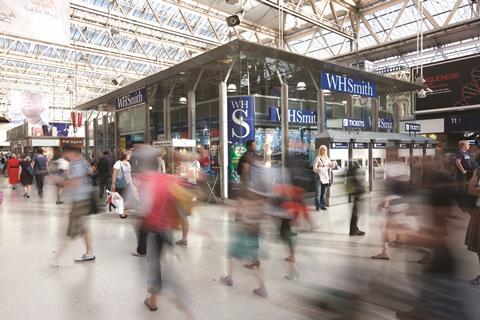 The retailer also attributed investment in "key business initiatives" to good sales across all core channels in travel during its second half, which ends on 31 August, during a pre-close update.
The performance of the retailer's high street business is in line with expectations, while sales are slightly ahead of forecasts due to "some favourable publishing in books".
WHSmith forecasts the group's results for the year end to August 31 will be "slightly ahead" of analysts' expectations.
WHSmith's travel business is booming despite the retailer being caught in a storm after it emerged it was not passing on savings it made from airport VAT relief to customers.
Ministers have attacked retailers for not passing on the tax relief to customers, which resulted in Boots no longer requiring passengers to show their boarding passes at checkout.
However, it is understood WHSmith has not reviewed its airport VAT policy despite heavy criticism from the media and politicians.
WHSmith saidnew store openings for its travel business in the UK and overseas are "on track".
The retailer added that it continues to deliver gross margin improvements and cost savings within its high street business.
Book retailers are currently enjoying a spike in sales thanks to the release of much-anticipated books including Grey and Go Set a Watchman.