Who will thrive in 2019 and who will flounder? Retail experts share their tips for the year ahead. 
Nick Bubb, independent analyst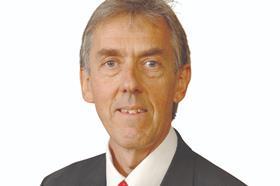 Winner: Superdry
A terrible year for Superdry ended with the management in open conflict with the founder Julian Dunkerton about the way the business is run.
The main problem, however, was the dependence on heavyweight clothing and trading should recover when the product ranges improve in the autumn. It is even possible that the weather will be more helpful in 2019.
Either way, this should be a better year and on a bombed-out valuation, Superdry appeals as recovery stock.
Loser: Arcadia
Once the death throes of Debenhams play out in 2019, the spotlight will turn on another victim of the overcapacity in mid-market fashion retailing, namely the struggling Arcadia fashion empire.
Sir Philip Green's retailing and restructuring skills will be tested to the limit as he tries to downsize his various chains at the same time as his embattled rivals pursue the CVA route.
Kate Calvert, equity analyst – head of retail, Investec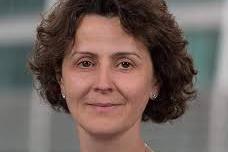 Winner: JD Sports
After a great 2018 when it became the second largest global athleisure retailer, JD Sports is likely to have another strong year in 2019 as it capitalises on its international expansion and benefits from its close relationships with major global brands.
It has a dominant UK position and scale is building nicely in Europe. Recent double-digit like-for-like growth in Europe shows its unique, elevated offer has exported successfully and resonates well.
The acquisition last July of Finish Line in the USA, the largest athleisure market in the world, was timed to perfection. The overall profitability of the US athleisure market is starting to improve again, after a couple of difficult years, as is the performance of Nike. JD/Finish Line is well positioned to ride the improving market and benefit from the 'JDisation' of Finish Line via the sharing of best practice. We expect JD Sports to continue to demonstrate why it is an exciting international roll-out story.
Loser: Kingfisher
2019 is a crunch year for Véronique Laury to prove her 'One Kingfisher' transformation strategy will deliver on its objective to achieve £500m of sustainable profit uplift by 2021.
So far, group profits have fallen and there is no evidence it will work. As it enters year four of the five-year plan, the rollout of the unified IT platform has been completed in all core markets and around 60% of the product offer unified between operating companies.
An improvement in underlying group profits is needed but both its core UK and French businesses face structural challenges, which are hampering the modernisation of the business and profits.
The Brexit cliffhanger is unlikely to help a fragile UK consumer backdrop and the shift to 'do-it-for-me' and online is a headwind. In France, Kingfisher needs to make a decision on whether to retain the Brico Depot or Castorama brand before the fightback can begin.
Laury faces another extremely challenging year ahead and Kingfisher is likely to struggle to return to sustainable growth.
Bryan Roberts, global insights director, TCC Global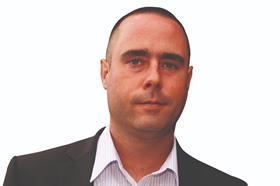 Winner: Angling Direct
Recently grabbing headlines for being valued by the stock market more highly than Debenhams, my winner for 2019 is Angling Direct.
There is a great growth narrative behind the business, evidenced by a pre-Christmas trading statement that featured like for likes of 7.2% and stonking ecommerce growth in the UK and overseas.
While not for everyone, fishing is the UK's sixth most popular sport and is serviced by an immensely fragmented retail network – over 2,000 independent retailers and websites competing with the likes of Decathlon and Argos to provide a baffling array of gizmos, clothing and equipment to a growing army of diehards.
Angling Direct is capitalising on this demand and fragmentation – opening new stores, acquiring existing retailers and generating huge online growth, both in the UK and elsewhere in Europe.
There is a strong case to be made for leisure-based stocks in the UK as people turn towards affordable experiences and activities amid the current climate of uncertainty. Listed rival Fishing Republic recently hit the buffers (for underlying financial reasons), so there might be a few more stores that Angling Direct could pick up.
A tiddler, maybe, but a winner nonetheless.
Loser: Marks & Spencer
There is a lot to learn from chatting to managers as you wander around stores. A fairly small sample size of these conversations over the last week suggests M&S will not have seen much festive cheer in the general merchandise side of the business and the food side was fairly patchy too.
I have to rely on the views of others regarding fashion, but the word on the street is that it remains tremendously inconsistent, with popular items hard to track down while stores remain awash with duff designs and colours.
It is telling that M&S has only this month launched its range of vegan items, languishing in the wake of the big four and others like Iceland and Waitrose.
Even I, a devoted carnivore, twigged the plant-based trend ages ago: this is worryingly slow out of the blocks for M&S, a food retailer usually at the vanguard. With work still to be done on range, prices and promotions – and with the discounters finally navigating their tanks on to M&S' lawn – things are likely to get worse before they get better.
George MacDonald, executive editor, Retail Week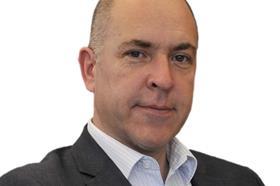 Winner: Home Bargains
In tough trading conditions, value retailer Home Bargains looks well placed to flourish, as it has done pretty consistently.
The privately owned business, which has around 500 shops, is regarded as one of the best players in its field. In its last financial year, Home Bargains notched up a 20% increase in pre-tax profits to £202.7m and sales surpassed £2bn.
Continued growth is expected. The retailer sees scope for 1,000 branches eventually.
Loser: Mothercare
Mothercare successfully concluded a CVA last year but it has its work cut out to restore its fortunes.
Last November, Mothercare reported an adjusted pre-tax loss of £6.2m in its first half, up from £2.6m in the comparable period the previous year.
Shareholders have faith in boss Mark Newton-Jones – just weeks after he was ignominiously ousted by chair Alan Parker in April last year he was sensationally reinstated after Parker was shown the door instead.
Despite his commitment to Mothercare, which he originally joined in 2014, Newton-Jones faces an uphill struggle to differentiate the business in a hard-fought category.
Richard Hyman, strategic advisor and founder Richard Talks Retail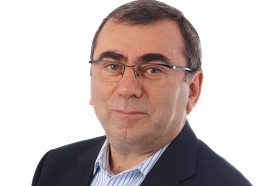 Winner: Costco
Costco is mature in the UK and has been chosen because I expect fantastic growth. In this market, consistency and reliability will be key for both stakeholders and customers.
I have chosen Costco for its potential as a role model for others. This business understands exactly who its customers and what the word choice really means for them. This understanding translates precisely into the offer, and the model which drives it.
Loser: Debenhams
It is amazing to think that a year ago, following its first profits warning of the year, its value plunged to £365m.
Today its value struggles to stay above £50m. The company's future will be decided in the coming months, one way or another. Cause of death is not property or anything else other than simply not being good enough at retailing. Weakness of brand, of offer and of execution.
Patrick O'Brien, UK retail research director, Global Data
Winner: Asos
The profit warning in December was bad, but I believe that lessons were learnt. Given that after just one quarter it halved full-year operating margin guidance from 4% to 2%, it is signalling its intention to competitors that it will not be out-discounted again.
This may seem a tough strategy given the brand damage of discounting, but as Asos mainly deals in third-party brands, it takes the financial hit but less of the reputational one.
While November was difficult for all retailers, there is emerging evidence that December was better, and with channel shift certain to continue, Asos's range, value and logistics will see its sales growth accelerate again, though it may take longer to build back margins.
Its international sales will give it some protection from Brexit-related issues. While Amazon always threatens to make it big in fashion, it has yet to convince and is likely to focus on an older shopper.
Loser: Arcadia
There are plenty of potential losers to choose from, but it seems too harsh to pick one of the many retailers that have already had their market valuations trashed in 2018 such as Debenhams, whose uphill battle in 2019 will be difficult to watch.
Debenhams at least has a strategy. It is difficult to work out what the strategy at Arcadia is, though perhaps this is down to its private ownership.
A lack of investment across the brands is becoming increasingly evident though, and even Topshop is looking increasingly irrelevant to its target market.
None have deep online penetration and so the amount of investment required now to make them competitive is too high to warrant for such tired looking fascias. Green may be looking to sell, but with such scrutiny on the pensions position of any transaction given the BHS debacle, this may not be easy.
Nick Found, senior analyst, Retail Week Prospect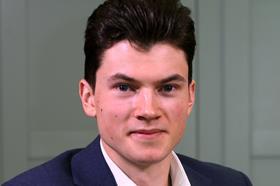 Winner: ScS
The home and DIY sector has been bogged down by a stagnant housing market, with the latest figures from Halifax showing house price growth is at its slowest rate for almost six years.
However, with continued uncertainty in the UK economy, some value retailers have thrived as shoppers trade down to make big-ticket purchases.
Recent results have shown ScS to be resilient and it benefits from a five-star Trust Pilot rating and strong value proposition.
As political turmoil rumbles on in 2019, consumer confidence and the housing market is set to remain weak and favour value retailers.
But longer term, ScS will be hoping to remain relevant with the broadening of its product range and quality.
Loser: Topshop
Middle-market high street retailers – particularly in the fashion sector – have been under pressure as shoppers gravitate towards value retailers or online due to its ease of price comparison.
But when the likes of fashion giants Asos and Primark report weakened results, it drives home how vulnerable the market is to adverse weather, consumer uncertainty and the reliance on discounting.
In this climate, the last thing a fashion retailer needs are the internal challenges Topshop has faced. There is much work to be done for Topshop to fight off online players and woo back shoppers. But it begs the question, what does Topshop stand for now?