White Stuff has hailed "another year of strong performance" after its online channel and international business drove up sales and profits.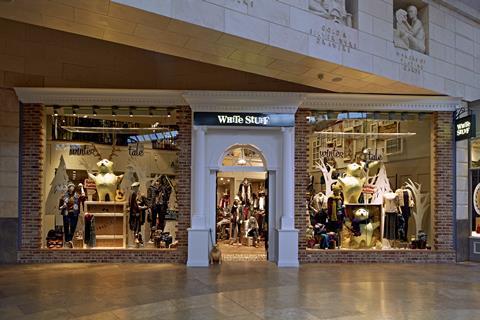 White Stuff sales and profits rise as online surges 36.5%
Bosses say results reflect "desirability of the brand"
Comes as White Stuff names Peter Ridler as international director
The clothing retailer reported that underlying EBITDA increased 16.8% to £21m for the year ending May 2, after total sales rose 13.6% to £131.4m.
Online, which now accounts for a quarter of White Stuff's total sales, surged 36.5% from £24.1m in 2014 to £32.9m this year. Retail sales jumped 5.3% to £91.5m.
International sales, which White Stuff said were driven by online, rocketed 71.6%. Its European wholesale business and four new concession openings in Germany also pushed sales up.
Like-for-like sales also grew 5.3% during the 52-week period.
Desirable brand
White Stuff said the results reflected "the desirability of the brand, strength of our core product, the success of our multichannel strategy and a focus on full-price trading."
The retailer said it opened nine new stores and four concessions during the year, but closed one store and one concession. It ended the period with 95 stores and 39 concessions.
White Stuff said it would "continue to add suitable retail locations" in the 2015/16 financial year.
White Stuff chief executive Jeremy Seigal said: "We are pleased to report another year of growth. We continue to develop a highly differentiated product and service for our customers and continue to invest in growing the business both in the UK and overseas."
New appointment
The retailer used its results statement to officially confirm the appointment of Peter Ridler as its new international director.
As reported by Retail Week, Ridler will leave his role as boss of Musgrave GB, the group that owns convenience specialists Londis and Budgens, to take up the position at White Suff.
Seigal added: "Peter joins us from Musgrave, where he was managing director. He brings a wealth of international retail experience from senior roles at Centrofashion, Monsoon Accessorize, The Body Shop International, Staples UK and Tesco."