White Stuff has recorded a slump in sales and profits after a 'test and learn' product strategy misfired and heavily constrained trading in the first half.
The retailer's EBITDA fell 58.3% to £6m and sales declined 6.2% for the year ending 28 April as it also struggled amid tough trading conditions.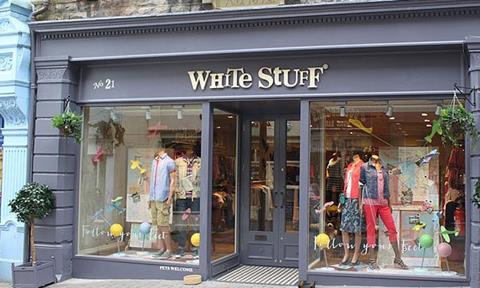 White Stuff recorded a 3.5% increase in in ecommerce sales last year after investing in a new web platform. Its online sales now represent 30.4% of the total, compared with 27.5% last year.
International sales grew by 7.5% in the year after an "encouraging" performance in the second half, with a particularly strong performance in Germany, which White Stuff believes has laid a strong foundation for future growth.
White Stuff replaced chief executive Jeremey Siegal with former Marks & Spencer clothing and beauty director Jo Jenkins last year.
Jenkins was hired for her expertise around customer, product development and sourcing. She has been tasked with instilling a new strategic development impetus and trading direction.
Other new additions to the executive team include Matthew Scott, who has joined as HR director from The Body Shop, and Tracey Verghese, who will join as merchandise director from M&S.
White Stuff has also put in place a new bank facility of £15m in March of this year, which is secured until August 2022.
At the end of the financial year, White Stuff had a net cash position of £5m and says it has a strong balance sheet that places it in a good position for growth.