Walgreens will complete the acquisition of Alliance Boots and subsequent merger tomorrow after receiving approval of its shareholders.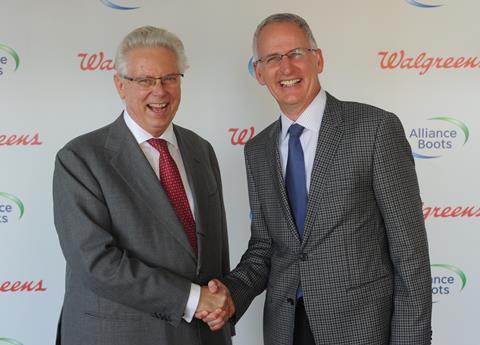 The US pharmacy giant's shareholders voted to approve all proposals related to the acquisition of the 55% of Alliance Boots it does not currently own in a deal worth an estimated $15bn (£9.6bn).
Approximately 97% of the votes cast were in favour of the reorganisation of the company into a holding company structure.
Walgreens Boots Alliance will be domiciled in the United States and headquartered in Deerfield, Illinois and shares will be listed on the Nasdaq stock market.
The deal is closing months ahead of the original goal after it was previously estimated the merger would close in the first quarter of 2015.
The merger will create a giant global pharmacy-led, health and wellbeing business with more than 12,800 stores in 12 countries.
Earlier this month it emerged that Alliance Boots boss Stefano Pessina will take charge of Walgreens Boots Alliance, and Walgreens president and chief executive Greg Wasson will retire when the businesses merge.
Pessina will stand in as acting chief executive of the newly merged company as the group seeks a permanent replacement for Wasson.