Tesco has taken full ownership of the Euphorium bakery chain despite questions being raised over the future of the grocer's strategy of buying non-core businesses.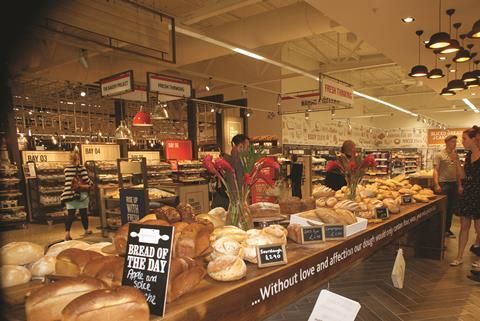 Tesco's buyout of Euphorium comes just a month after the grocer parted company with its chief executive of new food experiences Michael Holmes, the man charged with the retailer's move into cafes and restaurants such as Harris + Hoole and Giraffe.
When asked if Tesco is committed to its strategy of acquiring other brands, a spokesman said the retailer "will always take decisions based on what is best for customers".
Euphorium was founded in 1999 by Danny Bear and now has 59 concessions in Tesco stores after the supermarket first took a stake in the bakery in 2012.
The Tesco spokesman said when it made the investment in Euphorium it was "always the intention to take ownership of it".
He added: "We'd like to thank Danny Bear for all his hard work and dedication in making Euphorium the business it is today.
"Euphorium is a great brand and where we have extended it into stores it has proved really popular with customers. Our priorities remain the colleagues working for Euphorium and providing a great service to customers."