Analysts remained bearish on HMV after the entertainment group revealed full-year profits had slumped and set out recovery plans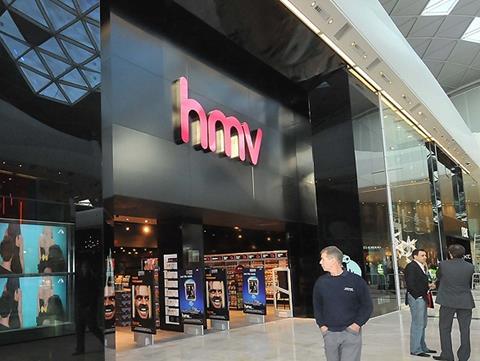 HMV, which formally disposed of books chain Waterstone's and its HMV Canada arm last month, will focus on rolling out its technology products to 150 stores after a successful trial in six shops.
HMV is now aiming for an operating margin target of between 3% and 4% in the medium term.
Numis analyst Andy Wade said that despite the disposals, which allow HMV to focus on its core business, the retailer will struggle to meet its targets.
He said: "While shouldering the burden of additional financing costs and tighter credit terms, pension liabilities and declining markets, we find it difficult to envision HMV successfully trading itself out of difficulty."
HMV completed a £220m refinancing deal last month with its banks, but faces an interest rate of up to 14% on £90m of the sum if that amount has not been repaid by 2013.
Pro-forma pre-tax profit before exceptionals plummeted from £74.2m to £28.9m, while group sales slid 7.4% to £1.87bn in the 53 weeks ended April 30, 2011.
However, after exceptionals and impairment charges, HMV went from a profit of £49.2m the previous year to a loss of £121.7m.
HMV chief executive Simon Fox said: "It's been a difficult six months, but we're now a tightly formed entertainment group with a clear strategy. Now it's about delivery."
He does not expect macro economic conditions to improve. "We're not expecting it to get better. If anything, it might get worse," said Fox, who added that HMV had planned for the tough conditions.
Fox said entertainment-related technology, such as headphones and speakers, will become HMV's biggest category, and will become 30% of sales in three years time.
But Fox insisted: "We're not becoming an electricals retailer. Our offer is very different to the electricals retailers are offering."
HMV will invest £40,000 in each store fit. Fox expects some level of credit insurance to be reinstated as a result of HMV's refinancing and disposals, but said: "We're not relying on it [credit insurance]. We'd prefer our suppliers self-insure."
Fox said HMV has closed 18 of the 40 stores earmarked for closure since January and was confident of closing the remainder.