Fashion retailer SuperGroup has made two key appointments to support continued rapid growth.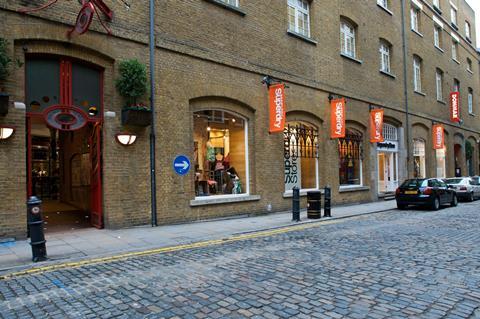 The retailer has poached Shaun Packe from George at Asda to be head of sourcing and drafted in former EUK supply chain director Tim Owrid as head of logistics.
The appointments are among a range of changes at Supergroup, including a systems overhaul, designed to support the retailer's expansion in the UK, internationally and online.
Testing of a new warehouse management system began this week, a SuperGroup spokesman said, which is expected to improve efficiency of store replenishment and online fulfilment. More enhancements will follow in 2012.
The changes follow the extension in the last financial year of SuperGroup's UK distribution centre by 77,000 sq ft, to almost 200,000 sq ft, enabling next-day dispatch on UK online orders.
It also emerged this week, when SuperGroup published its annual report, that the retailer's co-founder Julian Dunkerton and other executive directors have opted not take a pay rise this year.
The report and accounts revealed Dunkerton's pay will remain at £400,000 and he will not take part in SuperGroup's long-term incentive plan. Executive directors were not allocated shares, the report said, because "their significant shareholdings in the company are sufficient to incentivise them".
Brand and design director James Holder and international supremo Theo Karpathios will both be paid base salaries of £300,000.
SuperGroup, which floated last year, has been a stock market darling despite volatility in its share price. At IPO the retailer's shares were priced at 500p and are now worth 945.5p, having been close to £18.
Dunkerton reaffirmed his faith in SuperGroup's prospects and flagged an accelerated roll-out of European franchised stores. The international business, he said, goes "from strength to strength".
He said the UK store opening programme is "firmly on track" and that elements from the White City store would be incorporated in existing stores. "I am excited about the ongoing potential for the Superdry brand," he added.
Internet sales account for 8% of SuperGroup's total revenues, up from 4% last year, and the retailer aims to take that proportion to 20%.
Some observers have questioned the longevity of the realer's Superdry brand but chairman Peter Bamford said in his statement: "There is a continuous and restless determination to create new ranges, new points of difference, and to enhance our offering.