Store stocks took a pummelling over the week although they did not fall as steeply as the wider market.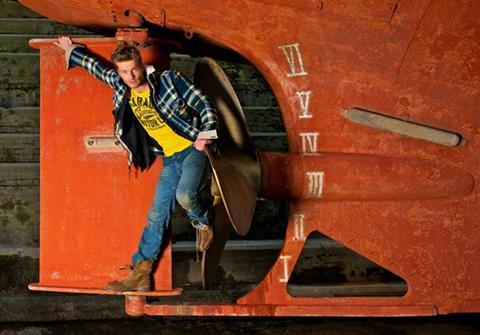 Computer entertainment group Game suffered the worst pounding in the wake of a horrendous trading update but the surprise crash was Supergroup.
Broker Numis was responsible for the SuperGroup share price fall after issuing a bearish note based on analysis of searches for the retailer's Superdry brand on Google.
Numis maintained: "We have been bullish on prospects for SuperGroup, believing that the company could maintain its growth and brand credibility as it became increasingly well-exposed.
"However, our analysis suggests that the brand is on a declining trajectory, unlikely to see another peak in popularity and that the recent sales slowdown has not just been about stock issues."
Mothercare was down as the scale of the UK turnaround challenge was made clear at last week's interims. However, non-executive director David Williams bought 30,000 shares at 133p for his self-invested personal pension.
Espirito Santo stuck to its sell advice on Mothercare and said: "While short-term risk to numbers remains on the downside, the key to the longer-term investment case will be the outcome of the strategic review and costs involved in rightsizing the UK."
JD Sports flagged slower trading but house broker Investec retained its buy advice. The broker said: "While current trading conditions are undoubtedly challenging, JD's conservative management style, strong roster of brands and international growth opportunities offer more significant longer-term potential than suggested by what remains an undemanding rating."
Broker Singer saw some much needed relief for fashion retailers as cotton futures fell back to 60% below their high. Singer noted: "This continues to be a factor that favours the clothing retailers for 2012, albeit manufacturing/wage inflation pressures continue to be experienced in developing markets such as China.
"Of the stocks we cover, one of first beneficiaries will be Asos given very short supply cycles/lead times, who we expect to reinvest a proportion of the gains into lower prices. Others to benefit that have been adversely affected in 2011 include SuperGroup and Mothercare."
While French Connection's update last week revealed that life is tough, quirky fashion group Ted Baker's reassured investors.
Seymour Pierce, advising hold, said: "Ted Baker is a relatively safe investment, has a strong balance sheet and a great opportunity to develop its brands on the internet and overseas."
Next week's big events include an update from Kingfisher.