The market edged up over the week but retailers of all types were becalmed.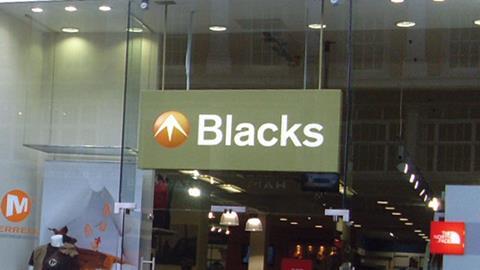 However, Blacks Leisure, shunned by many because of its uncertain prospects, was the biggest riser, as speculation swirled that the retailer could be a bid target once again after tycoon Mike Ashley's Sports Direct upped its stake from 14.5% to 21.3%.
Electricals group Dixons pulled off a coup by striking an agreement to run the electricals department in Harrods, but the Currys and PC World owner's shares were among the week's worst performers.
Arden agreed the Harrods deal is "a bit of a feather in Dixons' cap" but remains worried by the bigger trading picture in the core UK market. The broker, which has a neutral stance, said: "We feel torn. We like the way the UK business is improving itself but we don't like the weak profit and earnings per share trend and we don't like the macro outlook." Arden fears a weak AGM update in September.
Investec and Panmure both see Dixons in "binary" terms – a stark call on success or failure. Investec, advising hold, said: "We believe Dixons will succeed but it requires a more benign consumer backdrop for us to be more positive."
Panmure, a buyer, maintained: "The improvement to its product, its stores and its operations that has been driven though over the last three years gives it a reasonable chance of delivering market projections".
UBS stuck to its neutral stance on Argos-owner Home Retail but cut its price target to 140p from 190p. The broker fears first-half profits at Argos "could almost evaporate" and forecasts them to come in at £5m compared with £54m in the comparable period. The likelihood is though that Home Retail will maintain its dividend.
Buy Next, advised MF Global ahead of next week's update. The broker said: "We could still see further small upgrades this year if second-quarter sales are solid. Cotton prices come down by quarter four and Next's consumers continue to absorb much of the current input/VAT price increases."
Topps Tiles is on Espirito Santo's buy list despite a disappointing third-quarter update. The broker argued: "Our analysis suggests that the current share price is implying negative growth into perpetuity of about 3%, which is harsh for a well-run business that is challenged cyclically, but not structurally."
Sell Ocado says Panmure. The broker said the scale of downgrades since last year's IPO is "simply astonishing". Panmure said: "The share price is discounting a growth scenario that looks increasingly unlikely to emerge and therefore looks considerably overvalued."
Aside from Next, the main update next week will be from Carpetright on Tuesday.